---
Pornhub's 2022 Year In Review Reveals World's Darkest And Dirtiest Searches
Yet another website has published its year-in-review. This one comes from Pornhub's statisticians, who have published its users' consumption habits in colorful infographics for the ninth year. 
Let's begin with the US, the country with the highest daily traffic to Pornhub this year.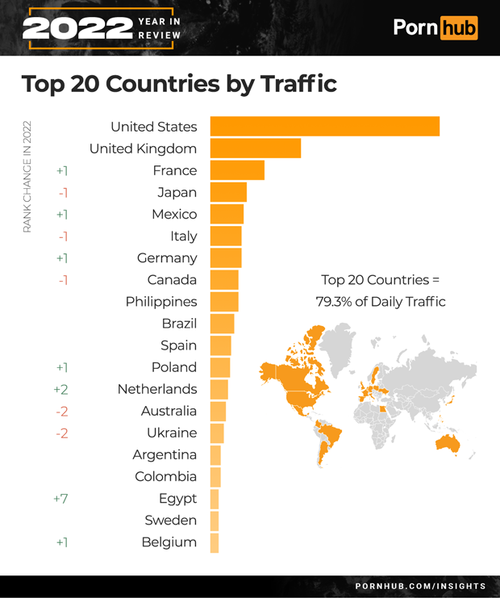 Pornhub's global average visit duration decreased by 1 second to 9 minutes and 54 seconds. The US saw a 3-second decrease to 9 minutes and 41 seconds.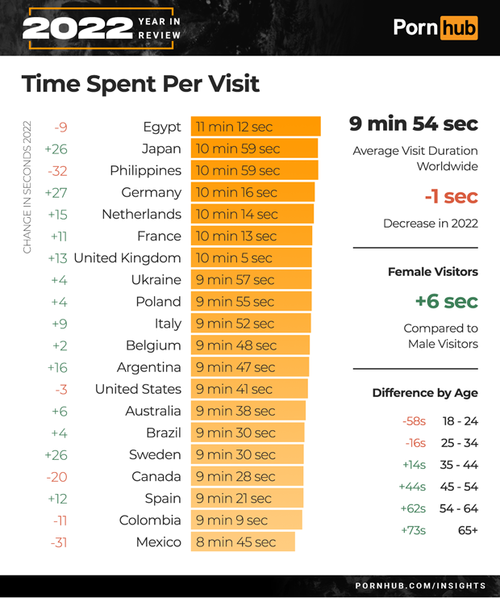 On a state-by-state basis, users in many southern states, including Alabama, Louisiana, South Carolina, Missouri, Arkansas, and Mississippi, had the highest visiting times on the website. Ohio, Washington, and South Dakota users had some of the lowest.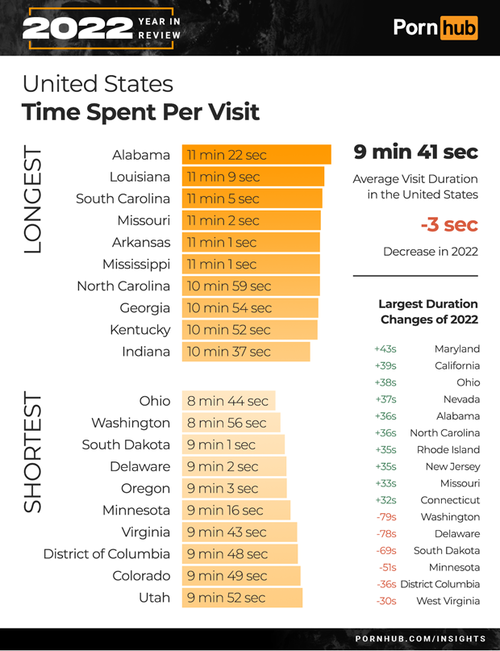 Worldwide, Friday was the least favorite time to watch porn, while Sunday afternoon into the evening was the best time.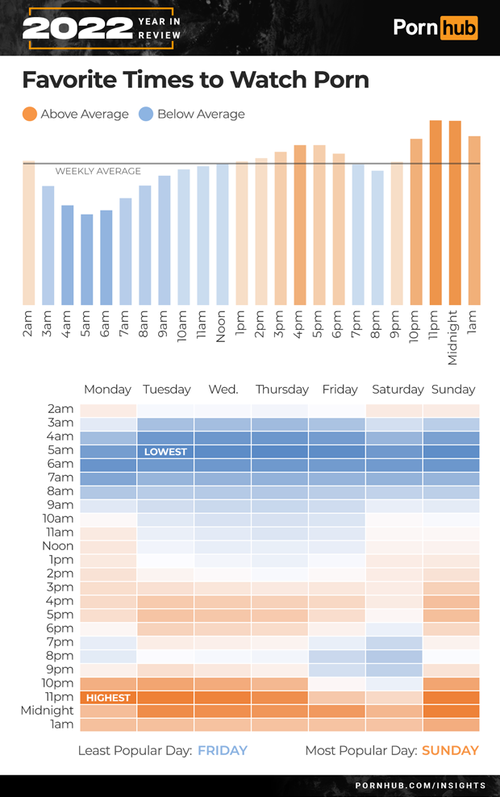 Here are the world's most viewed categories.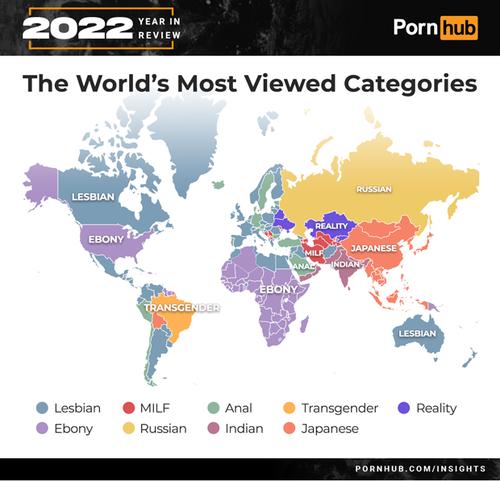 The average user age is 37 years old.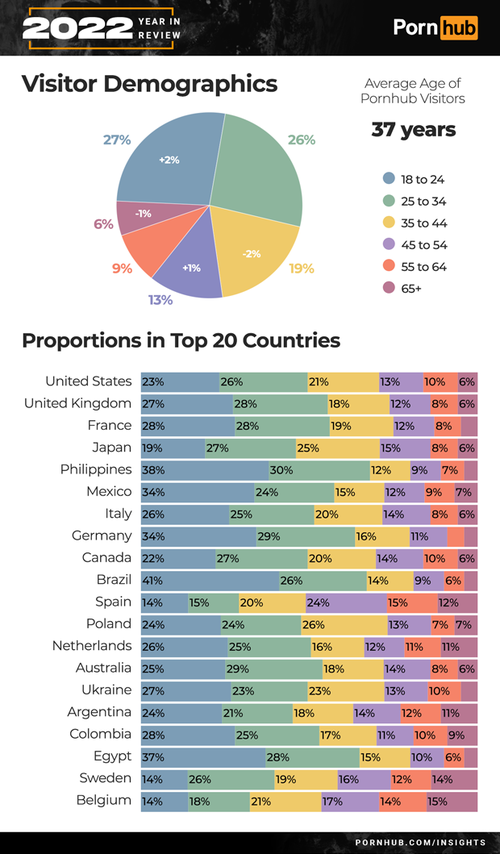 A breakdown of searches by generation.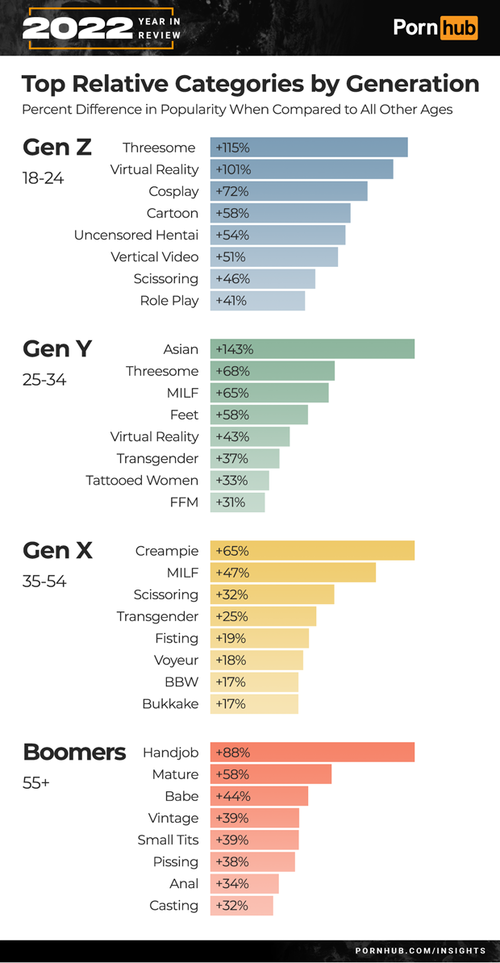 How most users access the website.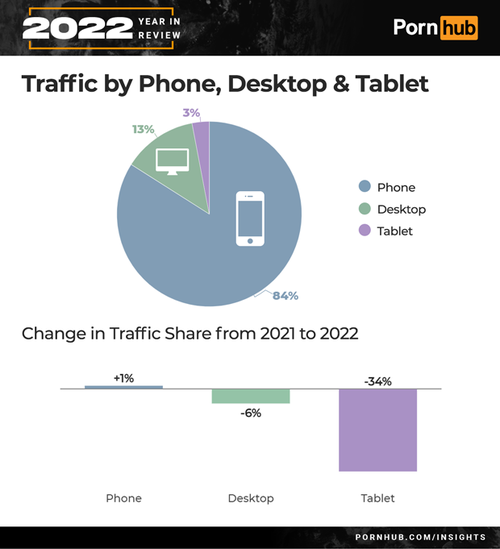 A breakdown of most searched terms, pornstars, trending searches, top categories, and relative categories for the US.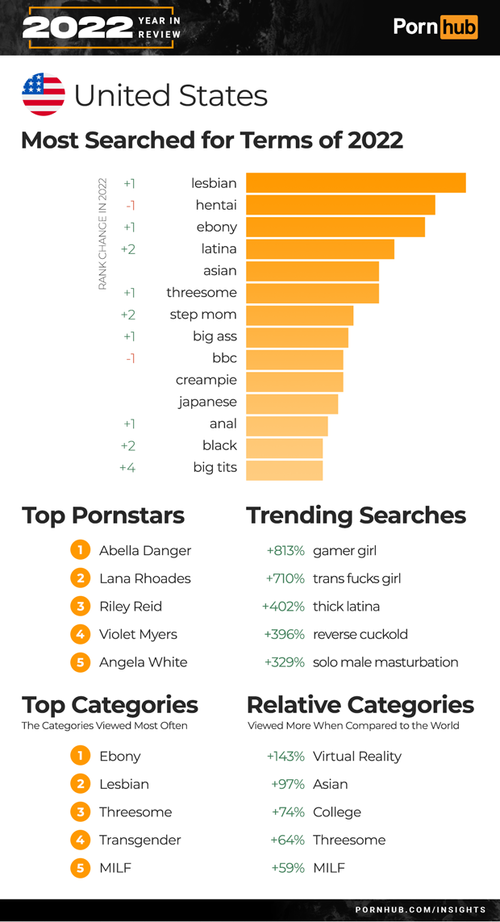 Oh, and there's this...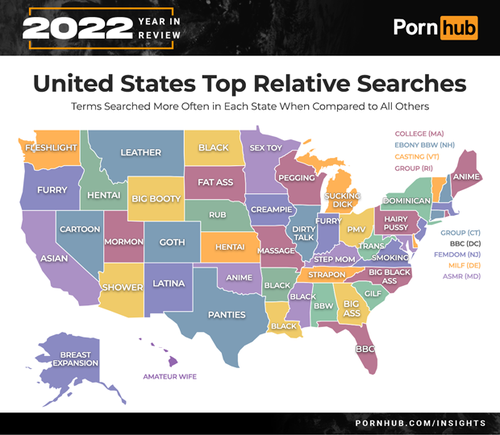 In a separate report, data from SimilarWeb shows Pornhub is one of the top-trafficked websites in the world. 

Digging deep into Pornhub data can provide a glimpse into society's darkest and dirtiest secrets. 
Loading...