---
Powell Pumps Bitcoin, Bonds, & Big-Tech; Crashes Dollar
While The Fed gushed over just how dovish it was today, willing to do absolutely nothing despite forecasting significant economic growth, inflation, and employment gains (with median rate expectations remaining at lows), there was a hawkish tilt across members who see multiple rate hikes in 2022 and 2023...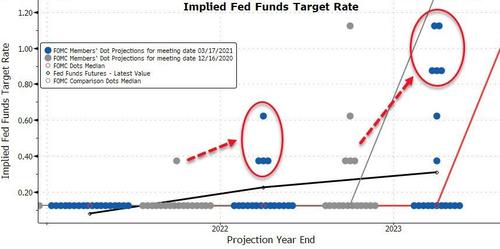 Source: Bloomberg
But hopeful comments about SLR helped remove some overhangs, sending stocks and bonds soaring as the dollar dumped.
Treasuries erased the day's early weakness...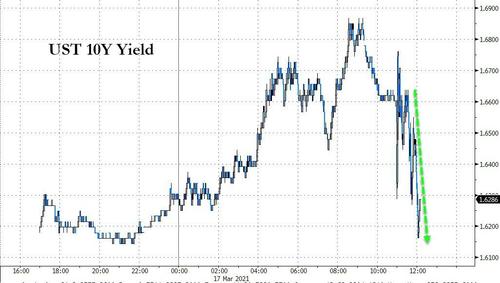 Source: Bloomberg
ED Futs retraced a little of their hawkish tilt in 2022 (but not much)...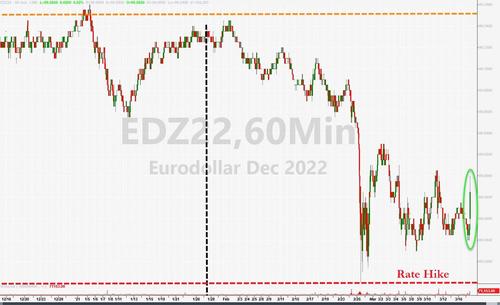 Source: Bloomberg
But the dollar gave the loudest signal of what the world thinks of The Fed's total lack of control...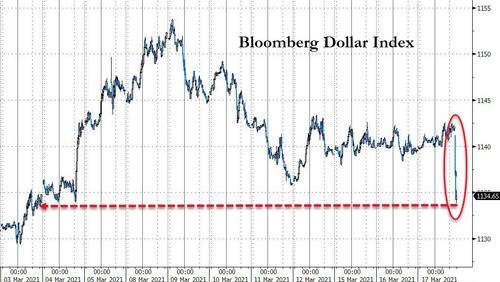 Source: Bloomberg
Which makes you wonder...
As Bitcoin exploded higher...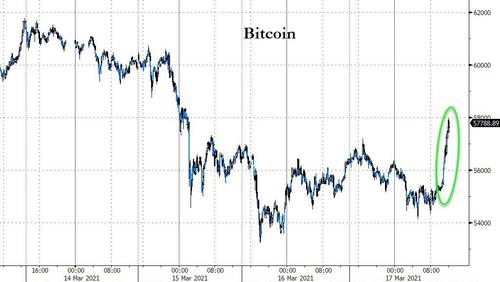 Source: Bloomberg
US Equities all ended higher on the day (bucking the average 0.15% drop on Powell's Fed days) as Nasdaq retraced losses from early as rising rates triggered more selling...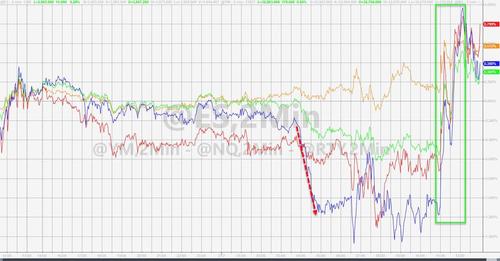 5Y Yields outperformed on the dovish statement...
Source: Bloomberg
Real yields tumbled on the Fed, ended unch...
Source: Bloomberg
The yield curve steepened dramatically (5s30s back near its steepest since Aug 2014)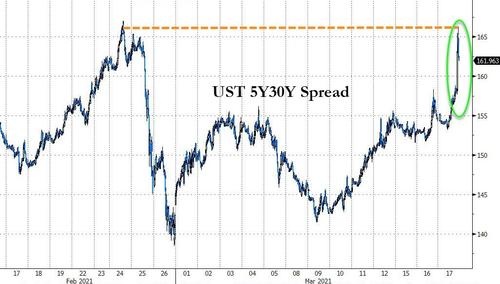 Source: Bloomberg
Commodities all rallied as the dollar tumbled but crude ended the day lower (surprise crude build)
Source: Bloomberg
Silver surged up to key resistance...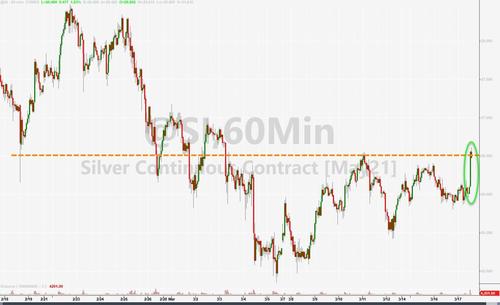 Growth was panic-bid on the Fed statement...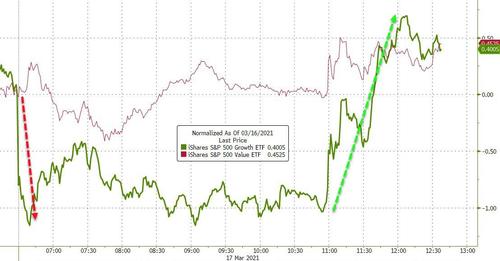 Source: Bloomberg
Finally, we note that amid all the short-term excitement, traders are pricing in some serious disinflation (the 5Y-10Y Breakeven spread is at record negative levels) after a potential short-term burst...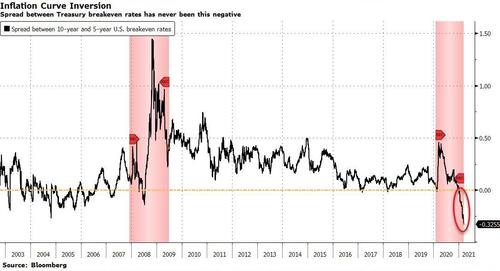 Source: Bloomberg