---
Powell Slams Bitcoin, Says Crypto More A Substitute For Gold Than Dollar
In his first of three public appearances this week, Fed' Chair Powell spoke at a Bank for International Settlements event discussing digital currencies, where his comments had the least practical importance for the current market situation (where interest rates have emerged as the key focal point), if the most theoretical important in terms of long-term impact for the future of US monetary policy as it transitions from fiat to digital, which now is only a matter of time.
That time, however, won't be imminent with Powell saying that there is "no need to rush" the transition to a central bank digital dollar as "we have an obligation to be on the cutting edge of understanding the technological challenges as well as the costs and benefits" of a digital currency.
Stating the obvious, Powell said that "a dollar CBDC would have potentially large implications here and around the world", although his next comment - that crypto is more like gold than the dollar - would spark much heated debate across the financial world as the following matrix reveals.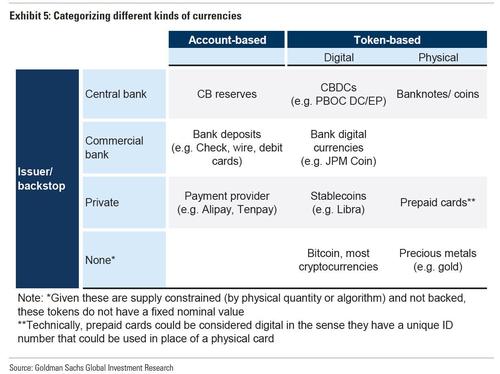 And speaking of Crypto, Powell had a few choise words about bitcoin which the Fed loves to bash, saying that "crypto assets - we call them 'crypto assets' - they're highly volatile, see Bitcoin,  and therefore not really useful as a store of value, and they're not backed by anything," he said.
"They're more of an asset for speculation, so they're not particularly in use as a means of payment. It's more a speculative asset. It's essentially a substitute for gold rather than for the dollar."
Powell's words provided some of the most direct Fed opinions on Bitcoin in recent weeks and added to the perspective offered in 2019. They also come weeks after incoming Treasury Secretary Janet Yellen made clear her misgivings about decentralized cryptocurrencies. As with Yellen, Powell sparked a burst of negative market sentiment, with bitcoin dropping almost $1,000 following his response.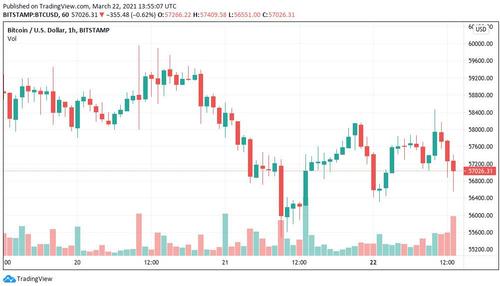 Picking up on Powell's comments, Agustin Carstens, general manager of the BIS, said that "there is one particular issue: It cannot fail. It cannot fail at any particular point in time. To ensure that type of resilience, it takes a lot." Which may be why the western central banks are happy to allow China to become the first nation to launch a digital currency as we discussed in this post.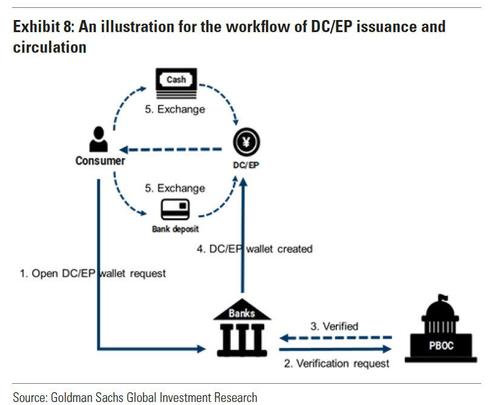 While all of that is in line with what central bankers had said in the past, Bundesbank President Jens Weidmann had a potentially groundbreaking comment, when he said that "central banks shouldn't crowd out the private sector with their efforts to create digital currencies." It was unclear if he was referring to private digital currencies or fiat, but if the former, it would mark an unprecedented shift in central banks' view toward non-central bank crypto which - until now at least - they had viewed as a threat to their own efforts at digitalization. 
Together with Carstens and Weidmann, Powell also looked at stablecoins as they relate to the ongoing trend of central bank digital currencies, CBDCs. Here, the talk was less unsual, with the speakers repeating known stances involving the separation of private stablecoins and bank-operated CBDCs.
"To the extent a stablecoin is backed by sovereign currencies of leading nations, that's certainly an improvement over crypto assets, I would say," Powell said. Fiat currencies, he said, are "issued with the benefit of the public in mind," while emphasizing that stablecoins will not serve as the basis for the global financial system in the future.
Finally, in response to question whether euro area could have central bank digital currency in 2-3 years, Weidmann says that timeframe would be too short. He is probably right, but we expect the timeframe to be spot on if there is a major financial crisis in the next year and only the complete takeover of fiat currencies allows the continuation of the status quo.
Powell's full remarks here.