---
Pregnant Reporter Forced To Stay In Kabul After Home Country Of New Zealand Denies Her Entry Due To COVID Protocols
Pregnant 35 year old reporter Charlotte Bellis is not being allowed to return home from Afghanistan to her home country of New Zealand because of the archipelago's strict Covid-19 protocols. 
She had been covering "the difficult conditions mothers and babies face" in the country, and has now herself been forced to take up shelter in Kabul, according to AP. She is 25 weeks pregnant and has been vaccinated three times. 
She was working as an Afghanistan correspondent for Al Jazeera, where she resigned in November because it is based in Qatar, where "it is illegal to be pregnant and unmarried in Qatar".
She then went o Belgium to try and get residency, but the length of time it would have taken her to get in would have left her visa to expire. She then returned to her partner, who is a freelance photographer that has lived in Afghanistan for two years, figuring she could fight to get home using Kabul as a "home base". 
She had considered hopping from country to country on tourist visas until she had her baby, but couldn't spend on the jet-setting and hotels that would be necessary. She says she is giving herself until she is 30 weeks pregnant to try and engineer a solution from Kabul.
 "I am giving myself to the end of February," she said. "She will still have more than a month left on her Belgium visa so that she can re-enter the country" at that time, AP reported.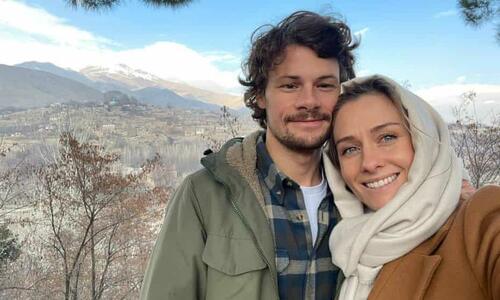 "Each day is a battle," she told AP this weekend. "This is ridiculous. It is my legal right to go to New Zealand, where I have health care, where I have family. All my support is there."
After she wrote about her plight to return home, New Zealand's COVID-19 Response Minister Chris Hipkins reportedly asked officials if they had followed protocol in her case and found that her situation appeared to "warrant further explanation."
She has a lawyer than has submitted over 60 documents to New Zealand's government to try and get her home, but they have been rejected twice.
On Sunday, she received a response from the New Zealand government telling her that her pregnancy didn't meet the criteria of "threshold of critical time threat."
"If I don't meet the threshold as a pregnant woman then who does?" she concluded. 
Interestingly enough, she said she was welcomed back to Kabul by the Taliban. She checked with them to make sure it was okay for her to come back despite the fact that she was pregnant and unmarried.
"I appreciate this isn't official Taliban policy, but they were very generous and kind. They said 'you are safe here, congratulations we welcome you'," she told AP.