---
Raytheon CEO Explains Why China Has US Military By The Balls
Raytheon Chief Executive Greg Hayes admitted last week that Beijing effectively has the US military's supply chain by the balls thanks to its reliance on rare earths and other materials which come from, or are processed in, China.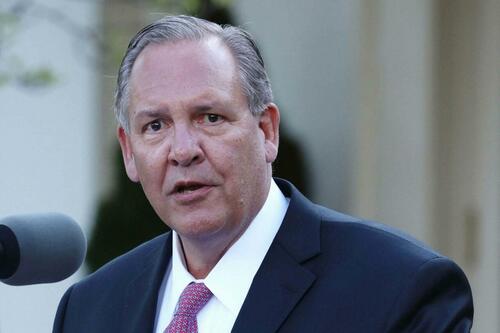 According to Hayes, Raytheon has "several thousand suppliers in China," because of which "decoupling ... is impossible."
"We can de-risk but not decouple," he told the Financial Times, adding that he thinks this is the case "for everybody."
"Think about the $500bn of trade that goes from China to the US every year. More than 95 per cent of rare earth materials or metals come from, or are processed in, China. There is no alternative," Hayes continued, adding "If we had to pull out of China, it would take us many many years to re-establish that capability either domestically or in other friendly countries."
Hayes' comments underline the difficulties facing western manufacturers amid growing friction between China and the US and its allies.

Beijing in February imposed new sanctions on both Raytheon and US defence peer Lockheed Martin for supplying weapons to Taiwan. Hayes has also been placed under sanctions. 

The sanctions have had little commercial impact as the groups are not allowed to sell military equipment to China. Raytheon, however, has a substantial commercial aerospace business in the country through its engine subsidiary, Pratt & Whitney, and aviation systems and cabin equipment specialist Collins Aerospace. It has about 2,000 direct employees in China. -FT
Hayes said that the company is looking "to take some of the most critical components and have second sources but we are not in a position to pull out of China the way we did out of Russia."
That said, entrepreneur Arnaud Bertrand makes a solid point - that this makes war with China "less likely."
This is hilarious. The boss of Raytheon, one of the US top weapons manufacturers, says the company has "several thousand suppliers in China and decoupling . . . is impossible".

We need China to fight China... Actually good news, makes war less likely.https://t.co/HngUrIBwAv

— Arnaud Bertrand (@RnaudBertrand) June 21, 2023
Except that they have all the leverage and we have have Joe Biden.
Loading...