---
Russia Could Seek Compensation Over Nord Stream Sabotage
By Tsvetana Paraskova of OilPrice.com
Russia could demand compensation for damages over the sabotaged Nord Stream gas pipelines in the Baltic Sea, a senior Russian diplomat told Russian news agency RIA Novosti in an interview.
"We do not rule out raising the issue of compensation for damages as a result of the explosion of the Nord Stream gas pipelines," Dmitry Birichevsky, Head of the Economic Cooperation Department at the Russian Foreign Ministry, was quoted as saying.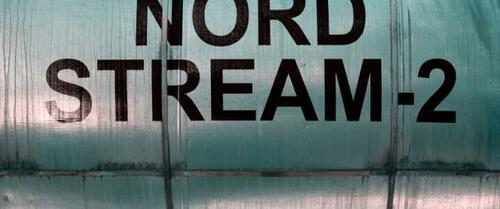 The official did not specify with whom Russia would seek compensation.
Russia will continue to insist on an investigation into the blasts that involves Russian representatives, Birichevsky said, adding that the "Western countries are actively sabotaging work" on a Russia-proposed draft UN resolution calling for an independent investigation.  
The Nord Stream pipelines were sabotaged in late September in still unexplained circumstances. Nord Stream 1 was carrying gas from Russia to Germany via the Baltic Sea, while Nord Stream 2 was never put into operation after Germany axed the certification process following the Russian invasion of Ukraine. Russia, for its part, shut down Nord Stream 1 indefinitely in early September, claiming an inability to repair gas turbines because of the Western sanctions.  
Various investigations into the Nord Stream explosions continue amid accusations from Russia that some Western intelligence services are "hiding something." 
Sweden's refusal to share information about the sabotage of Nord Stream is "puzzling," and withholding the results of the investigation means that "Swedish authorities are hiding something," Russia's Foreign Ministry spokeswoman Maria Zakharova said in January.
Last month, Russia called for an international investigation into the sabotage of Nord Stream after a U.S. investigative journalist wrote that the United States was behind the explosions of the gas pipelines.    
Russia does not expect that findings on the Nord Stream blast investigations will be made public, Russia's Foreign Minister Sergei Lavrov said last week.  
Loading...