---
RV Bust Worsens As Dealers Discount Trailers 
Let's take a trip down memory lane:
What's clear is that RV shipments erupted during the early day of the virus pandemic as Americans avoided airlines, resorts, and big cities, opting for the scenic outdoors with their newly acquired RVs. The boom in RVs peaked in March 2022 and has since been in a bust cycle. 
Results from the RV Industry Association's March 2023 survey of manufacturers showed that total RV shipments for March were 31,869 units, a plunge of 50.8% compared with 64,778 units shipped in March 2022. For the first three months of the year, total RV shipments are down 54% at 78,600 units. 
For March, towable RVs, led by conventional travel trailers, plunged 53.7%, with 27,404 shipments compared with the same month last year. Motorhomes were down 20.2%, with 4,465 units. 
Visualizing March's collapse in shipments is stunning.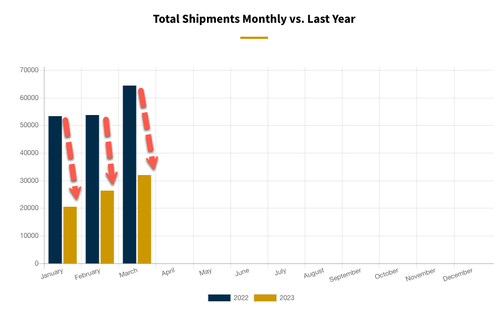 Even more stunning is the collapse in RV shipments on this lined graph, plummeting to lows not seen since the very early days of the pandemic when the government shuttered the economy. Excluding the pandemic, RV shipments tagged December 2012 levels.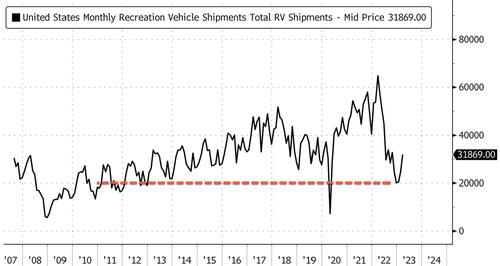 And just maybe soaring borrowing costs for new vehicles had something to do with the RV bust...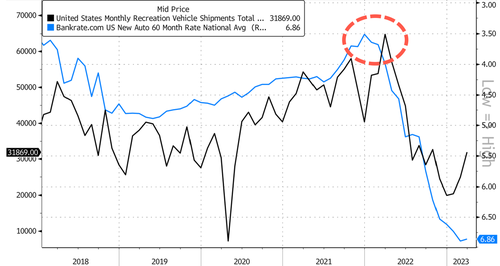 Meanwhile, dealers are heavily discounting RVs as sales slow.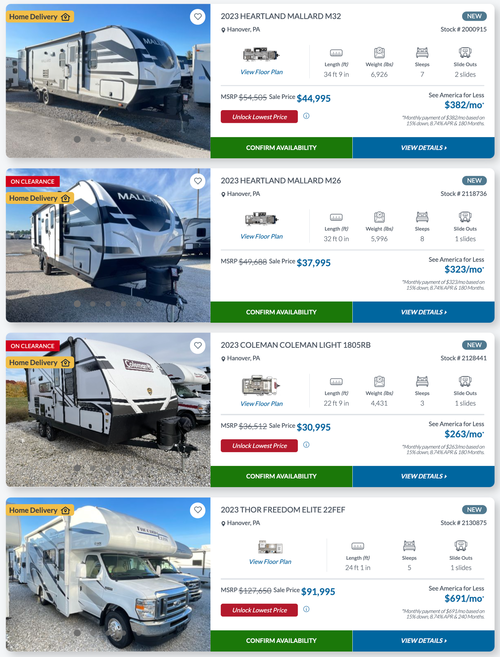 One surprising piece of data from the report is that parked mobile home shipments for March exceeded 2022 levels because of the worst housing affordability in a generation.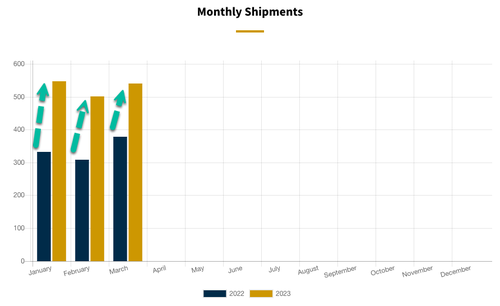 To sum up, yet another sign consumers are tapped out. And during the bust phase, all folks who made those pandemic purchases that are now cash-strapped will need to sell RVs on Facebook Marketplace for a discount. For those who didn't buy into the hype, now is the time to go shopping. 
Loading...