---
Sapless Sell-Side Surrenders: BofA Predicts S&P Will End The Year "Between 2,200 And 4,000"
Further proving that any kind of "analysis" coming out of major banking institutions on Wall Street is useless, Bank of America has now revised their S&P target for the year to a "wide range" between 2,200 and 4,000.
The revisions come after the bank's strategists have wildly raised and lowered their estimates for the year based on looking back at the market's performance, instead of forward at where the market will go. For example, the bank cut their year end target for the market twice this year while the market was faltering during the beginning of the pandemic, according to Reuters.
Then, watching the market resiliently spike higher thanks to the Fed, the same strategists decided to once again increase their estimates.
In other words, the bank isn't skating to where the puck is going; it's skating to where the puck has already been. It's a model that seems to be "good enough" for people to buy into sell side analysts, so why would Bank of America's outlook on the overall market be any different? Especially when people like Carson Block try to call the sell side out, they get accosted by an indignant sounding (and generally clueless) Wilfred Frost live on CNBC. 
But we digress.
The fact is that most analysts - but for some Twitter personalities and "alternative" analysts - simply didn't see the coronavirus pandemic's impact on markets coming. That left them chasing the market lower with their price target early in the year. As the market started to rebound, almost everyone who appeared on CNBC had said they were waiting for a re-test of market lows. It simply hasn't happened yet.
Gold and equities moving higher, who would have guessed

Is Gundlach still waiting for a re-test of lows

— Quoth the Raven (@QTRResearch) August 27, 2020
Bank of America's head of U.S. equity strategy, Savita Subramanian, defended her team's record back in June in an email to Reuters, offering up excuses to what has been mostly clueless performance: "It is precisely during moments of uncertainty that we should strive to provide investors with our best guess as well as a range of scenarios around that framework."
Maybe your best isn't good enough, Savita. Last week, when queried by Reuters, she didn't respond. Bank of America, Goldman Sachs, Citigroup, Morgan Stanley and Wells Fargo all declined comment, as well.
Morgan Stanley chief U.S. equity strategist Michael Wilson lowered his S&P price target - literally the day the market hit its low on March 23 - stating "The speed and intensity of this recession is worse than we expected." They were "incrementally more bullish" by the middle of April. 
"While we were early to call for a new bull market back in late March, we have to admit we did not expect the S&P 500 to make its way to 3,600 by Labor Day," he wrote in September.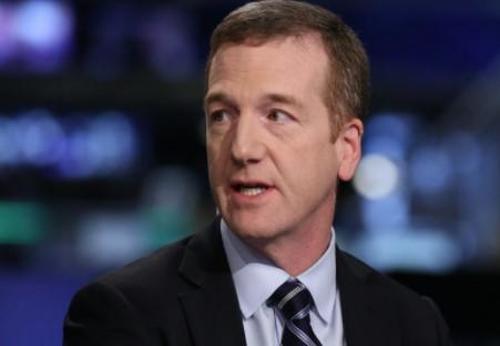 Goldman Sachs cut their S&P target to 3,000 back during March. They watched the market surpass the target just weeks later and eventually raised their target to 3,600 in August. 
The S&P 500 closed the week around 3,340 and many investors are saying that they "rely less" on investment bank market research now than they once did. Rob Christian, co-head of research and investment management at Franklin Templeton's hedge fund solutions group K2 Advisors told Reuters he was putting "less weight" on sell side research. 
"In general, they missed it as a group," he concluded. "We think it is really hard to predict anything now."
Tony Dwyer, chief market strategist at financial services firm Canaccord Genuity Group Inc. says it's "impossible" to arrive at a sensible number for the year. "It's a wild guess," he concluded.
In that case, we have to ask: what then, exactly, are people paying for when they pay for this analysis?