---
Seattle Moves To Replace 'Racist' Police With 'Trauma-Informed, Gender-Affirming, Anti-Racist' Organizations
The Seattle City Council advanced legislation on Friday which would replace the 'racist institution of policing' with a civilian-led activities and organizations under a new 'Department of Community Safety & Violence Prevention.'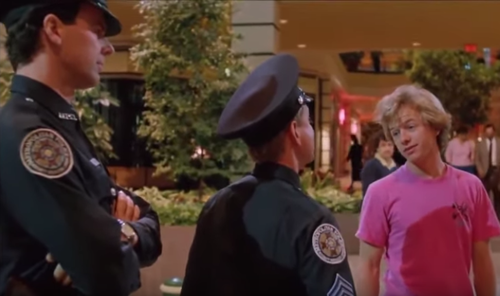 The bill justifies the move by pointing to the prevalence of 'white supremacy culture' and the Seattle PD's role in 'perpetuating racism and violence.'
"WHEREAS, the Council is committed to confronting the structural and institutional racism as a fundamental step towards addressing the racist institution of policing,"

"Whereas, these protests forced many nationwide and in Seattle to confront the racism that has been plaguing the Black community for centuries and spread to other communities of color, the harmful impacts of white supremacy culture, and the Seattle Police Department's (SPD) role in perpetuating racism and violence."
In the proposed legislation, the council argues that the Seattle Police Department "[perpetuates] racism and violence" and upholds "white supremacy culture." pic.twitter.com/fYuHtyYWTG

— Christopher F. Rufo (@realchrisrufo) July 31, 2020
The organizations replacing the SPD will need to demonstrate several characteristics, including:
Culturally-relevant expertise rooted in community connections
Well versed in de-escalation skills and mental health support
Trauma-informed, gender-affirming, anti-racist praxis
Connected to resources like housing, food security, and other basic needs
And finally, the plan demands that the City conduct an "immediate transfer of underutilized public land for BIPOC community ownership"—in essence, the redistribution of land, which is a hallmark of Marxist regimes. pic.twitter.com/9ENdRhFLWD

— Christopher F. Rufo (@realchrisrufo) July 31, 2020
Read the proposed bill here.