---
SEC Is Probing Both Kimbal And Elon Musk's Stock Sales From November 2021
We now know why Elon Musk has been so cranky when it comes to regulators lately: the SEC is investigating whether or not Musk or his brother violated insider trading rules, the Wall Street Journal reported today. Shares of Tesla briefly dipped on the news before recovering.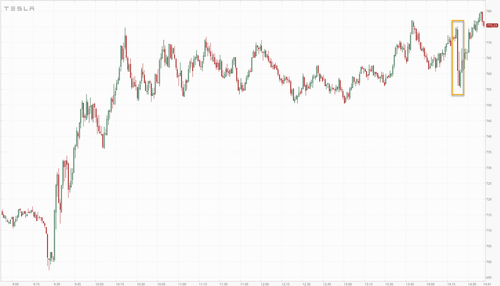 The investigation began one day after Kimbal Musk sold $108 million in stock - which occurred one day before the Tesla CEO polled his Twitter users, on November 7 - just as the Russell and cryptos peaked - asking whether or not he should sell 10% of his stake in the company.
That vote then set Musk in motion to sell far in excess of $10 billion in stock, representing about 10% of his stake in Tesla. The Tesla CEO claimed the sale was a way to cover taxes for potential new capital gains laws.
After Elon started selling stock, Tesla's stock price fell 33%. 
Regulators are reportedly probing whether or not Elon may have told his brother Kimbal about his planned Tweet and, if so, if Kimbal knowingly traded ahead of the event. 
Kimbal's trading might "violate rules that generally prohibit employees and board members from trading on material nonpublic information", the Journal reported. Kimbal's shares were not sold pursuant to a 10b5-1 plan, which would have dictated that he could sell at a predetermined interval.
The probe is not guaranteed to result in an enforcement action, the article says.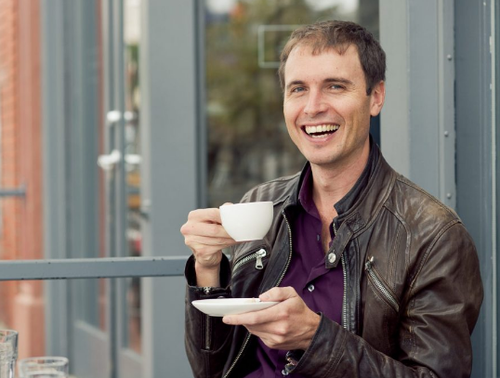 Recall just days ago we wrote that Elon Musk was also complaining about "harassment" from the SEC. Musk accused the regulatory agency of "harassment in a calculated effort to 'chill' his right to free speech in its oversight of his communications with shareholders as part of a 2018 agreement that settled civil securities charges against the executive," CNBC reported last Thursday morning. 
A court filing from last week reads: "The SEC seems to be targeting Mr. Musk and Tesla for unrelenting investigation largely because Mr. Musk remains an outspoken critic of the government. The SEC's outsized efforts seem calculated to chill his exercise of First Amendment rights rather than to enforce generally applicable laws in evenhanded fashion."
The filing is part of an attempt to get the agency's 2018 case against him, wherein he settled and was supposed to appoint a "Twitter sitter" to approve his Tweets, shelved. Many, including us, have been skeptical that Musk has been running his Tweets through the required channels before posting.