---
SEC Proposing To Force Companies To Disclose Their Greenhouse Gas Emissions In Filings
Having clearly solved all fraud on public markets, the Securities and Exchange Commission is finally moving onto something that matters: emissions.
That's right - the financial regulator is now planning on having public companies disclose their greenhouse gas emissions and climate risks, according to the Washington Post and Bloomberg, who cited two people familiar with the matter.
The new rule is expected to be proposed this week and (of course) is being heralded by deep economic thinker Senator Elizabeth Warren. The rules means that "hundreds of businesses would be required to measure and disclose greenhouse gas emissions in a standardized way for the first time," WaPo wrote. 
"The American people and financial investors have a right to know the risks of these investments, and it's taken far too long for the SEC to take action," she told WaPo.
We're not sure if the Washington Post wrote this with a straight face or not, but they commented that the change in rules could "transform the SEC into one of the country's leading enforcers of climate-related disclosures" - a role that everybody knows the SEC was originally intended for, right?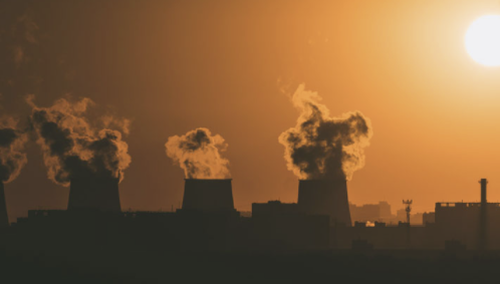 Tom Quaadman, executive vice president of the chamber's Center for Capital Markets Competitiveness, said it would help companies stay legally liable. He told WaPo: "If that information goes into an SEC filing, that's where companies can get sued."
Keith F. Higgins, a former director of the SEC division that oversees corporate disclosures, commented: "When you get into a lot of detail about greenhouse gas emissions and what types of disclosures are material to investors, I'm not convinced the SEC is the place where that expertise resides."
The change is being proposed as shareholders of public companies have been "increasingly demanding more information about the risks that climate change could pose to their investments", as if their brokerage accounts are being held somewhere in the ozone layer, and they could dissipate away without warning.
Of course, the likely reason the rule is being announced is, with Covid out of the way, preparation for a new full court press on an issue that will ultimately entitle government to usurp more power and (more importantly) print more money.
Loading...