---
SNOW Drops, Tech Tumbles, Bonds Bid
But, but, but... The 'very successful' IPO of Snowflake now has everyone who bought after its release yesterday now underwater...
The Nasdaq is leading the plunge post-Powell...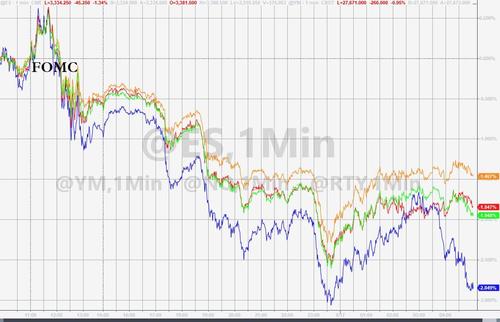 And bond yields are tumbling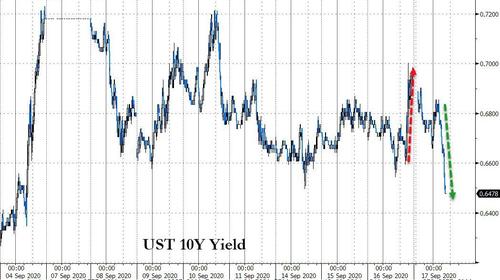 And don't forget, tomorrow is quad-witch options expiry so hold on to your hats for a gamma-geddon in stocks and vol.