---
SoftBank Chairman Masayoshi Son Steps Down From Alibaba Board After 15 Years
Weeks after Alibaba founder Jack Ma stepped down from SoftBank's board, the founder and embattled chairman of SoftBank, Masayoshi Son, is returning the favor.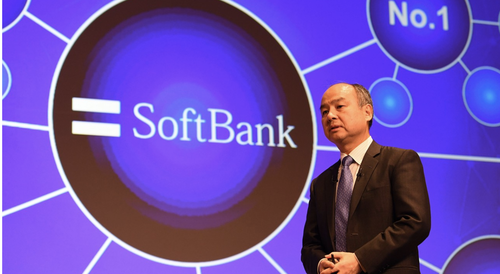 At the top of the company's annual shareholder's meeting, Son announced his plan to step down from the board of Chinese e-commerce giant Alibaba.
The decision comes as SoftBank faces pressure to sell off more of its "crown jewels", the massive equity stakes it has in major companies, like Alibaba.
Son's resignation brings to an end a 15-year era where Son, representing Japan, and Ma, representing China, had cemented their close personal friendship and trust as directors of each other's companies. Son has been on Alibaba's board since 2005, five years after SoftBank became the first major company to buy a large stake in the then-small Chinese online retailing startup.
Ma joined SoftBank's board in 2007 as Alibaba was first becoming known in the West as the "Amazon of China". Son told the press and his audience that the decision to step down was his alone, and that his relationship with Ma and his confidence in the company remained unshaken.
The chairman probably has enough on his plate with trying to guide his troubled company through the worst crisis in its history, one that many short-sellers are betting could lead to its ultimate demise.