---
'Something Just Snapped': Consumers Panic Search "Pawn Shop Near Me"
Cash-strapped Americans are panic-searching "pawn shop near me." The search trend spiked to a record high at the start of July and is an ominous sign the consumer might be pawning items or selling things that were possibly bought during the Covid boom to raise quick money amid the worst inflation storm in a generation. 
Let's begin by analyzing Google search data for "pawn shop near me." The search trend started surging in January and exploded higher in the last few months to record highs just days ago.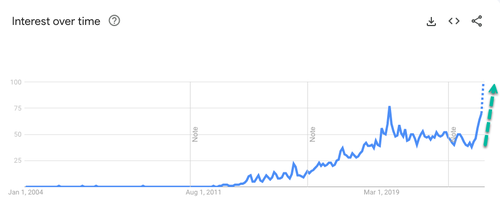 Interest in the search trend is nationwide. Some of the most interest is in the Deep South.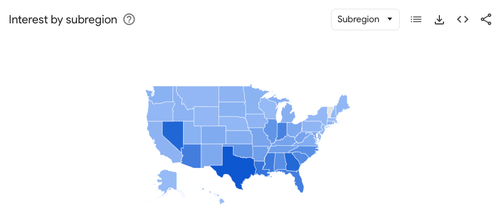 Google provides related search trends that are all in "breakout" territory, including "pawn shop," "open pawn shop near me," "pawn shop open," and "cash pawn shop near me." 
Perhaps 'Bidenomics' isn't working. Consumers, who've endured more than two years of negative real wage growth while depleting savings and racking up record amounts of credit card debt in the highest interest rate in a generation, are tapping new lifelines by panic selling items for cash. Think about all those stay-at-home purchases consumers made during the pandemic...
This could be more evidence the consumer is cracking. Companies, such as Cheerios maker General Mills and Walgreens Boots Alliance, have recently warned about a weakening consumer. Goldman's Rich Privorosky told clients last month, "Something is not quite adding up on the consumer" and asked, "Have we just run out of excess savings and are we returning to replenishing savings?"
Loading...