---
"Staggering" Damage To New York City Tourism Cost City $1.2 Billion In Tax Receipts In 2020
The Covid affected tax numbers for 2020 are starting to roll in - and they're ugly. New York City suffered a massive $1.2 billion plunge in tax revenue during the course of the year - as spending by visitors was down 73% - as a result of the pandemic and associated government shut downs. 
Tourism losses accounted for 59% of the city's $2 billion fall in tax collections from the year before, a report from the state comptroller's office said. 
Employment in the industry plunged - 31.4% of all jobs were lost from the year prior, when employment records were being set. Taxi drivers saw their average trips per day fall by 96%, peak to trough, from January 2020 to April 2020.
The city saw a staggering 43.7 million drop in visitors, down more than 66% from the year prior. The tourism industry's impact on the city fell to $20.2 billion from $80.3 billion in 2019, according to Bloomberg. It marked the end of a 10 year record growth in tourism for the city.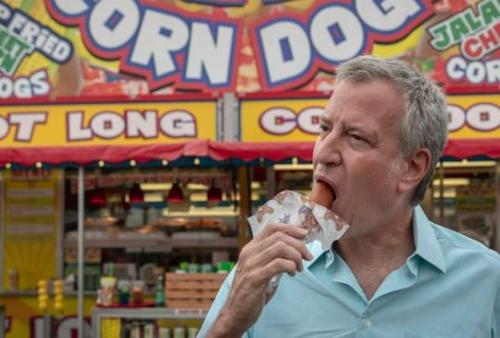 Comptroller Thomas DiNapoli said Wednesday: "The pandemic's damage to this industry has been staggering and it may take years before tourism returns to pre-pandemic levels. Visitors and their spending are essential factors in measuring the health of the economy."
DiNapoli has continued to push for targeted relief for hotels, venues and restaurants. He said these businesses were "unlikely to recover until visitors return." He emphasized that while domestic tourists are important, international tourists tend to spend more. Each Chinese tourist would spend about $3,000, about twice of other international visitors, he noted. 
Mayor De Blasio has called for city workers to return to their offices on May 3 and is also planning for a re-opening of Broadway in September. The city also kicks off a $30 million ad spend to try and drum up visitors and tourists, starting in June this year.
The city is forecasting 36.4 million tourists this year, compared to 66.6 million in 2019.