---
Starbucks Shares Pop 8% On News Howard Schultz To Return As Interim CEO
Shares of Starbucks are shooting higher by more than 8% in pre-market trading on the announcement that former CEO Howard Schultz will be returning to the company as interim CEO.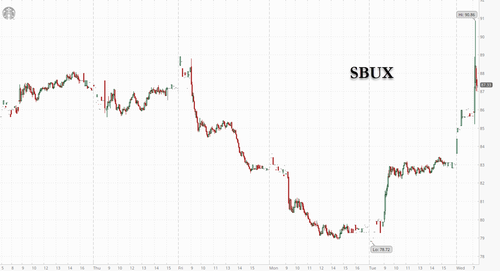 Current CEO Kevin Johnson is going to be stepping down after five years at the helm, and will continue in an advisory role for the company through the fall, the Wall Street Journal reported on Wednesday morning. 
Schultz was widely responsible for the enormity of Starbucks' success. This return to the CEO office will mark his third time returning to the company. Johnson was chief operating officer before taking over as CEO in 2017. He was recruited to the company specifically by Schultz in 2015. 
Johnson indicated he would be leaving about a year ago and waited until the broad effects of the pandemic passed before moving on. Starbucks board Chairwoman Mellody Hobson reiterated that this wasn't a hasty decision and had been planned for sometime.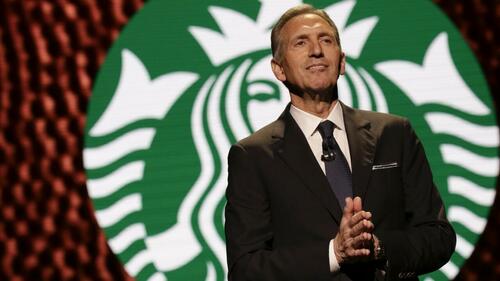 "It's been deliberate. This is not hasty in any way," she told the Journal. 
The company has retained executive search firm Russell Reynolds Associates in its search for a new CEO - a role it hopes to fill by September. 
The company is reportedly still looking for a long-term CEO while Schultz temporarily replaces Johnson. But judging by the market's reaction, shareholders may already be petitioning for Schultz's return to become permanent. 
Loading...