---
Stefanik Hits "Radical Leftist" Trump Judge With Ethics Complaint
While the jury is still out over whether the wife of Judge Arthur Engoron made anti-Trump posts on X, Rep. Elise Stefanik (R-NY) has filed an ethics complaint against judge himself, accusing him of displaying "inappropriate bias and judicial intemperance" towards the former president in his civil fraud trial taking place in New York.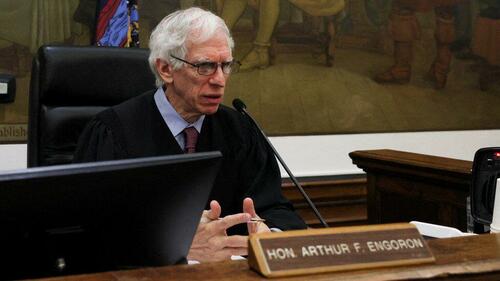 "I filed an official judicial complaint against Judge Arthur Engoron for his inappropriate bias and judicial intemperance in New York's disgraceful lawsuit against President Donald J. Trump and the Trump Organization," Stefanik told NBC News. "Americans are sick and tired of the blatant corruption by radical Leftist judges in NY. All New Yorkers must speak out against the dangerous weaponized lawfare against President Trump."
According to the complaint, Engoron has exhibited "clear judicial bias" against Trump, including telling Trump's attorney that the former president is "just a bad guy," who NY Attorney General Letitia James "should go after."
"Simply put, Judge Engoron has displayed a clear judicial bias against the defendant throughout the case, breaking several rules in the New York Code of Judicial Conduct," reads the letter.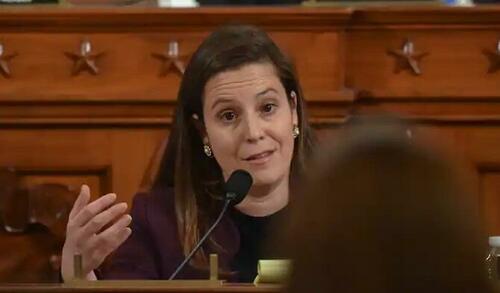 "Judge Engoron entered summary judgment against the defendant before the trial even began, without witnesses, other evidence, and cross-examination," she continued, noting that this was "despite the fact there's disputed material evidence–and there's no victim of the defendant's supposed fraud. "
Stefanik also notes that Engoron and his staff are "partisan Democrat donors," and that Engoron himself, as recently as 2018, "donated to the Manhattan Democrats."
"If Judge Engoron can railroad a billionaire New York businessman, a former President of the United States, and the leading presidential candidate, just imagine what he could do to all New Yorkers," the letter continues. "Judge Engoron's lawlessness sends an ominous and illegal warning to New York business owners: If New York judges don't like your politics, they will destroy your business, the livelihood of your employees, and you personally. This Commission cannot let this continue."
"Section 100.2(A) states: 'A judge shall respect and comply with the law and shall act at all times in a manner that promotes public confidence in the integrity and impartiality of the judiciary.' Judge Engoron has grossly failed to do this," she wrote.
Activist wife?
On Thursday, Engoron's wife, Dawn Engoron, denied making anti-Trump posts on X, after journalist Laura Loomer claimed to have "uncovered screenshots" showing extreme bias.
EXCLUSIVE: I have Uncovered screenshots from the X account of Dawn Marie Engoron, the wife of Leftist NYC Judge Arthur Engoron, who is overseeing the civil fraud against President Trump shows that she has been posting attacks on Trump from her account @dm_sminxs as the trial is… https://t.co/LynqZsciiz pic.twitter.com/07xcIo7Kma

— Laura Loomer (@LauraLoomer) November 8, 2023
Dawn Engoron denied the claims, telling Newsweek: "I do not have a Twitter account. This is not me. I have not posted any anti Trump messages."
Engoron is overseeing Trump's New York civil case, in which AG Letitia James has accused the former President and his organization of inflating their net worth by billions of dollars to obtain premium financing between 2011 and 2021. In September, Engoron ruled - sans jury, that Trump's financial statements committed fraud.
Following the denial, Loomer doubled down, noting that the suspected X account has been locked, that Newsweek "admit(s) they can't definitively say this account doesn't belong to Arthur Engoron's wife," and that Engoron's son has deleted his LinkedIn account yesterday "after I exposed him getting preferential seating from his father in the trial of President Trump."
There is now a Leftist attempt to run cover for Judge Engoron, his wife, and his son, all of whom I exposed this week with my investigative reporting.

His wife has locked her Twitter account down and @newsweek wrote and article with a deceptive news headline, but at the end of… https://t.co/fBMt1lxMAZ pic.twitter.com/vxnnge7XT0

— Laura Loomer (@LauraLoomer) November 9, 2023
Read Stefanik's complaint below:
Loading...