---
Stocks, Bonds, Gold Rally Into Dismal Year-End
As markets head for the worst December ever, an ugly jobless claims print helped spur an illiquid market meltup today in stocks, a rally in bonds, dollar weakness, and and bid for bitcoin and bullion.
After 2 straight down days, US equity markets soared back into the green post-Xmas today (apart from Nasdaq)...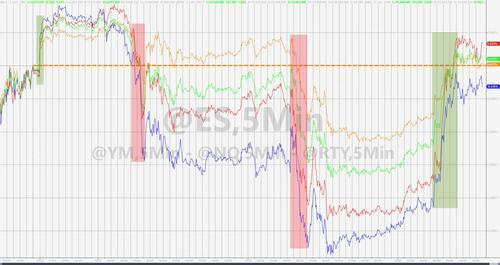 Today's melt-up sparked the biggest market gains (Nasdaq and Small Caps up 2.5%) since Powell's misinterpreted 'dovish' speech on November 30th...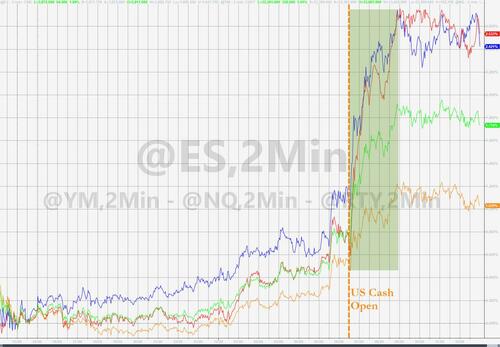 With the S&P bursting through the critical 3835 pin level from the huge JPMorgan Collar (that expires/rolls tomorrow)...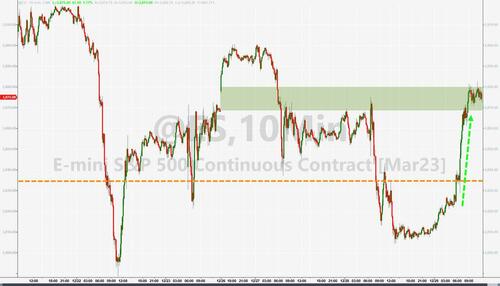 After 7 straight down days TSLA shares soared by the most since July today (for the second day), up 14% from yesterday's lows...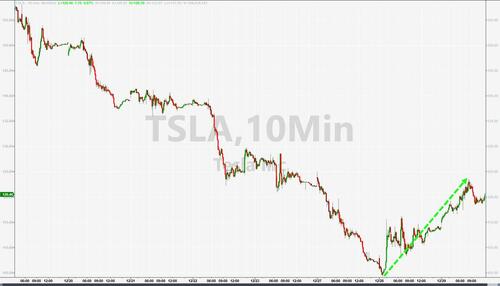 As we suspect the 0-DTE traders in TSLA abandoned the put side today (after smashing records this week)...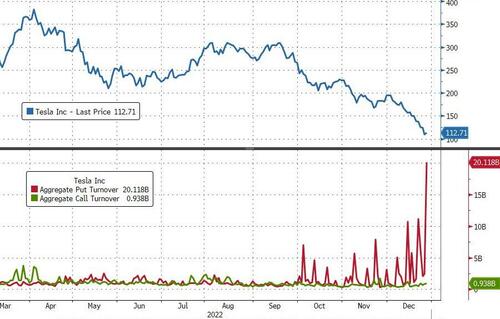 Source: Bloomberg
Treasuries were mixed today with the long-end notably outperforming (2Y +2bps, 30Y-5bps)...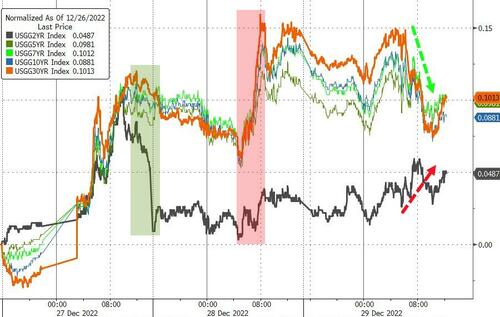 Source: Bloomberg
The dollar tumbled back to post-CPI lows today...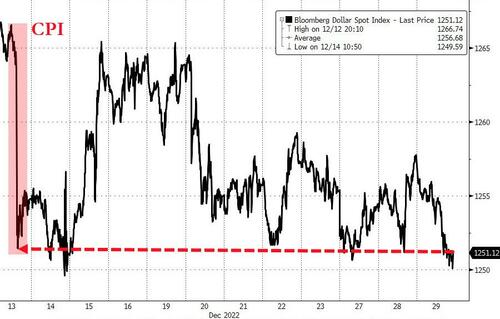 Source: Bloomberg
Bitcoin bounced back a little after touching $16,500...
Source: Bloomberg
Gold rallied on the day, with futs back above $1825...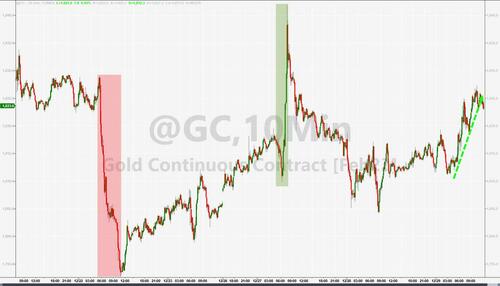 Oil ended the day lower amid extremely low liquidity in WTI futs...
NatGas prices are tumbling and while European NG has made all the headlines, we note that on an oil barrel equivalent basis it is still twice the price of US NG or oil...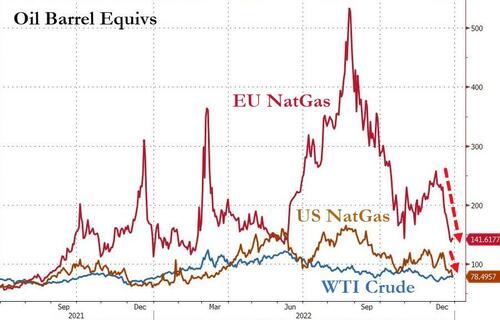 Source: Bloomberg
Finally, the recent ugliness has a silver-lining in that financial conditions have tightened significantly, heading back towards the 'reality' of monetary policy...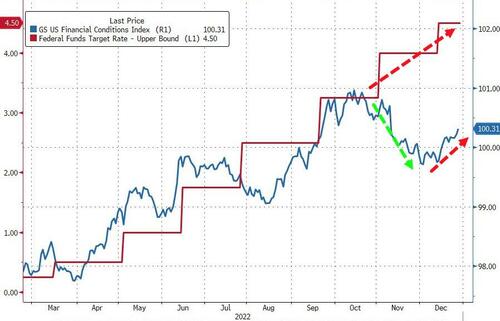 Source: Bloomberg
So maybe Powell got his Christmas wish after all.
Loading...