---
Stocks & Bonds Puke After Fed's Mester Drops 'Hawk Bomb'
After hot PPI, Cleveland Fed President Loretta Mester rubbed salt in the wounds of the market this morning when said she saw a compelling case for rolling out another 50 basis point hike earlier this month and the US central bank has to be prepared to move interest rates higher if inflation remains stubbornly high.
"At this juncture, the incoming data have not changed my view that we will need to bring the fed funds rate above 5% and hold it there for some time," Mester said Thursday in remarks prepared for an event organized by the Global Interdependence Center and the University of South Florida Sarasota-Manatee.

"Indeed, at our meeting two weeks ago, setting aside what financial market participants expected us to do, I saw a compelling economic case for a 50 basis-point increase, which would have brought the top of the target range to 5%."
Additionally, as Bloomberg reports, Mester said inflation risks remain tilted to the upside because of the war between Russia and Ukraine, which adds more uncertainty for food and energy prices. China's reopening could also increase demand for commodities, she said.
Mester, one of the more hawkish Fed policymakers, said those upside risks support the case for "overshooting" on policy.
"Over-tightening also has costs, but if inflation begins to move down faster than anticipated, we can react appropriately," Mester said.
As a reminder, Mester's opinion matters since if Austan Goolsbee is appointed as Vice Chair (replacing Lael Brainard who is leaving to work at The White House), then Mester will become a 'temporary' voter until Goolsbee's replacement is chosen. This means The Fed 'voters' lose an uber-dove (Brainard) and get an uber-hawk (Mester) in the short-term.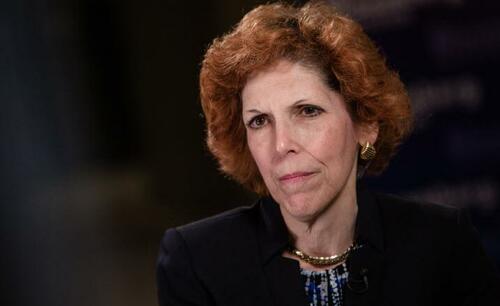 The reaction was not a positive one as stocks tanked...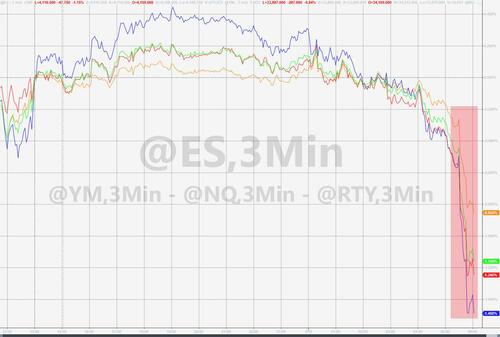 Treasury yields rose on her comments...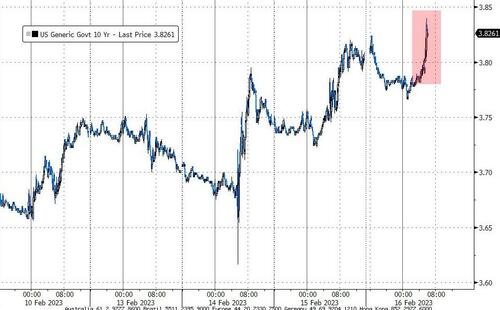 Of course, the STIRs market had already started to price a more aggressive (for longer) Fed...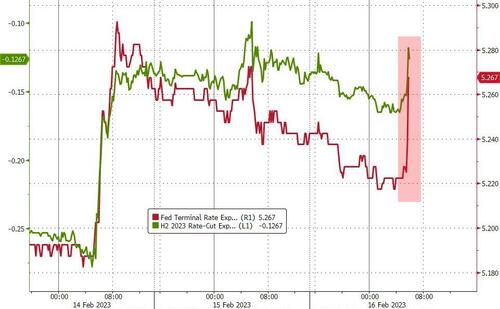 And the odds of 3 more 25bps hikes continue to rise...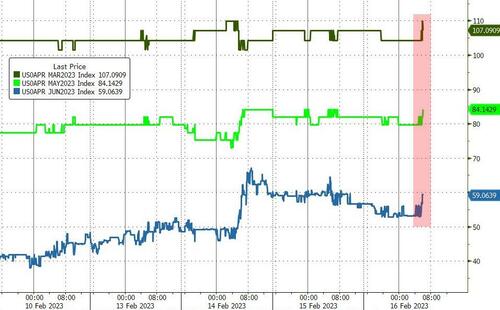 The dollar rallied on her hawkish comments...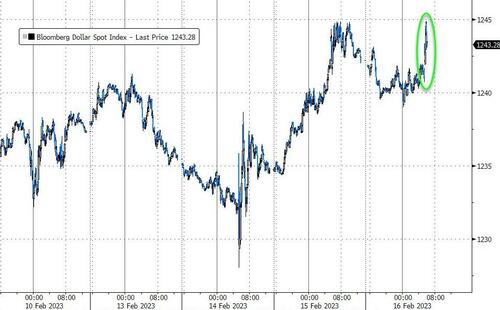 So is this just stocks waking up to reality?
Loading...