---
Stocks & Bonds Slammed On 'Good News' Payrolls Surprise
All the exuberant AMZN-driven gains overnight in US equity futures have evaporated after the much-better-than-expected payrolls print sparked 'good news is bad news' selling pressure this morning...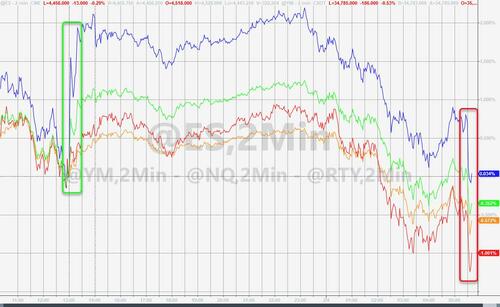 And with the last big hurdle ahead of Fed hikes now lifted, bond yields are also spiking...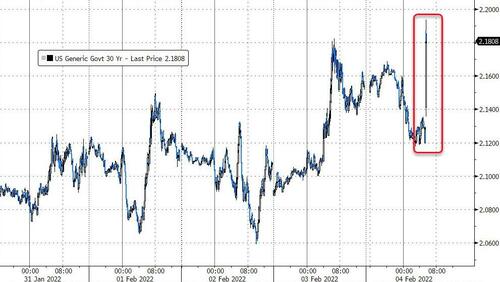 The 30Y Real yields just went positive for the first time since June 2021...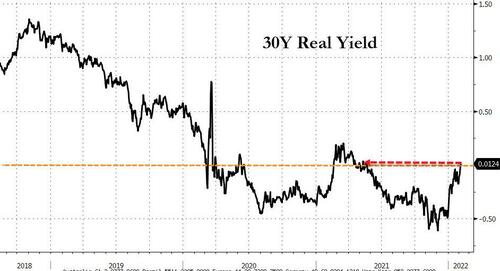 The dollar spiked on the 'hawkish' headlines...
The market is now pricing in a 35% chance of 50bps hike in March...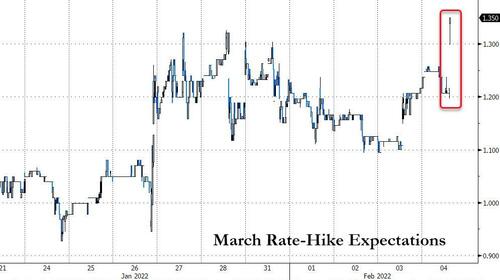 And while STIRs are pricing in more hawkish action, the yield curve is screaming 'policy error imminent' as it flattens dramatically...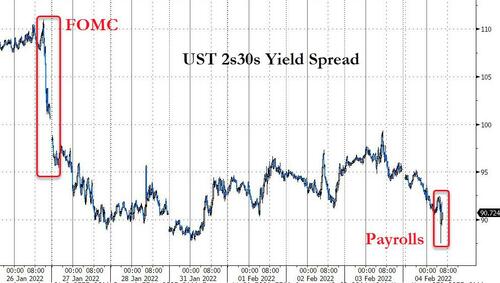 So will it be 25bps or 50bps in March?