---
Stocks & Commodities Jump, Dollar & Bonds Dump This Week As Inflation Hits 30 Year High
So this happened...The Fed's favorite inflation indicator hit a 30 year high...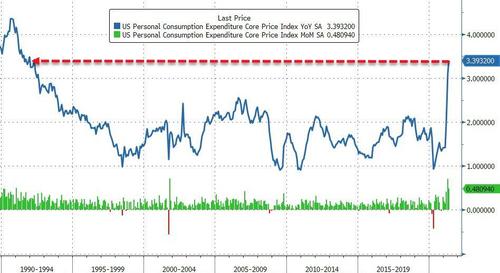 Which is of course "transitory".
And this this happened...
Boston Fed President Eric Rosengren dropped some uncomfortable truth-bombs around lunchtime today warning that he "worries about froth in markets, and "worries people will assume very easy monetary policy is nearly permanent."
Now where would they have got that f**king idea!!!
Rosengren then added that he is "not surprised by high asset valuations," pointing out the obvious to all that "it's tied to easy Fed policy."

And closed by warning that "it's time to think about how quickly to remove accommodation... it's time for The Fed to start thinking about pulling back support."
All of which seemed like this...
But, the market didn't care... which makes you wonder just what was it that sent everything suddenly exploding higher from mid-morning on Monday?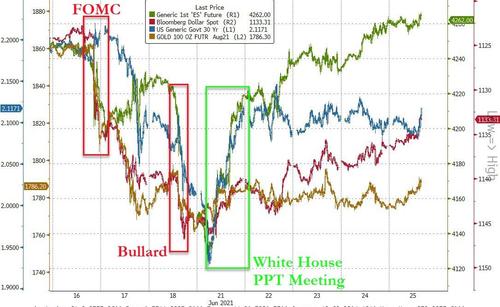 Source: Bloomberg
Stocks are all higher now from pre-FOMC with Nasdaq the biggest gainer and The Dow lagging...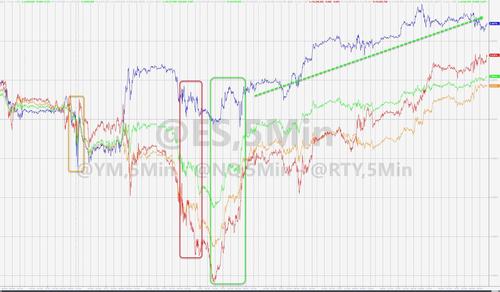 On the week, Small Caps were the big winners (up over 5% - the best week since March) as Nasdaq lagged (but all were higher on the week). There was some selling in small caps into the close..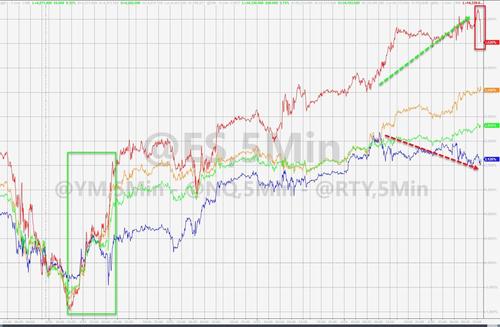 The Russell rebalance sent the Russell 2000 reeling into the red into the close...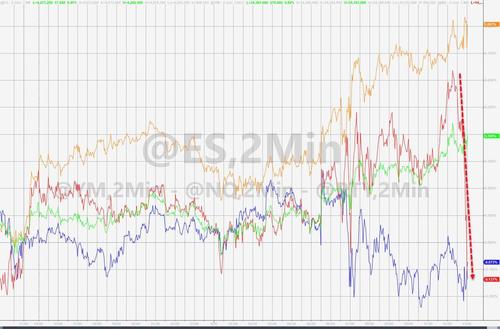 The Russell 1000 was bid as Russell 2000 tumbled...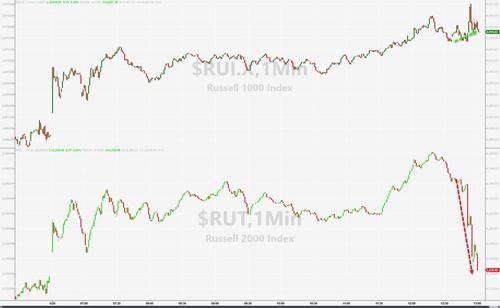 GME was well bid into the Russell rebalance...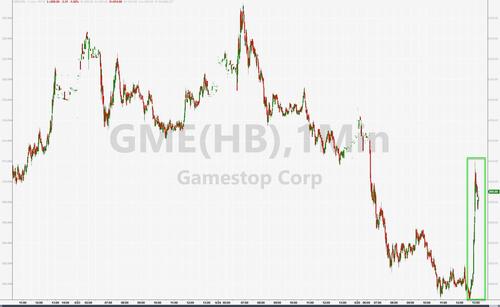 The Dow jumped back above its 50DMA. S&P and Russell 2000 both bounced off their 50/100DMA on Monday...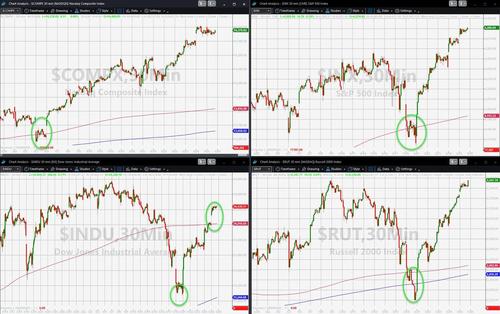 This week's meltup was driven by a 5-day short-squeeze coinciding very conveniently with Monday's PPT meeting at The White House...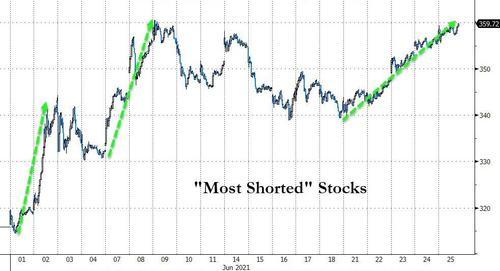 Source: Bloomberg
Nike beat estimates and was utterly panic-bid today (adding around 150 points to The Dow on its own today)...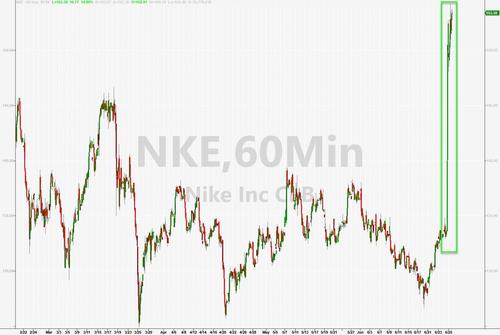 Financials surged this week (best week since Feb), helped by the stress tests (who could have seen that coming?) along with the Energy stocks (as oil hit new cycle highs). Utes lagged...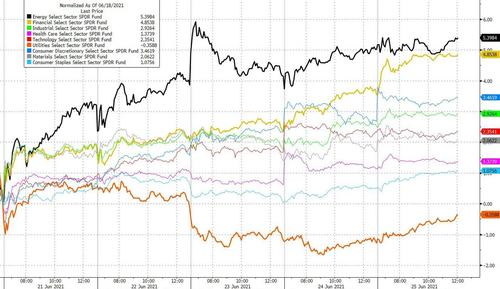 Source: Bloomberg
Value outperformed Growth this week but both were strong as buying was very broad based...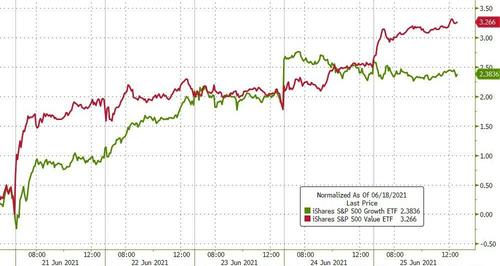 Source: Bloomberg
VIX was clubbed like a baby seal this week, testing a 14 handle intraday...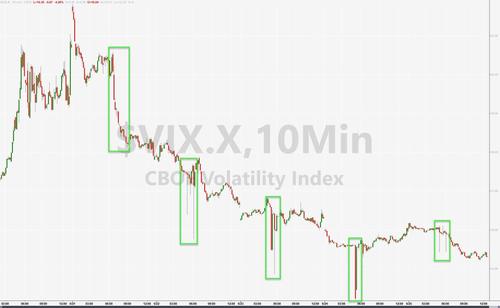 Bonds were puked like Mr.Creosote today (after the PCE burst), lifting 30Y +15bps on the week (and re-steepening the curve against 2Y's 1bp rise)...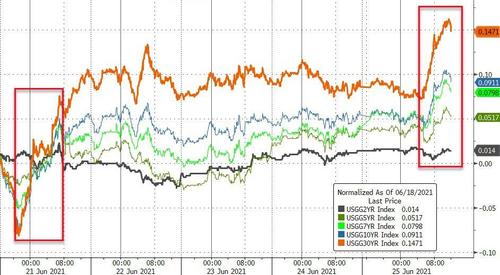 Source: Bloomberg
The 10Y Yield traded in a very tight range all week around its pre-FOMC levels but today's PCE sent yields higher...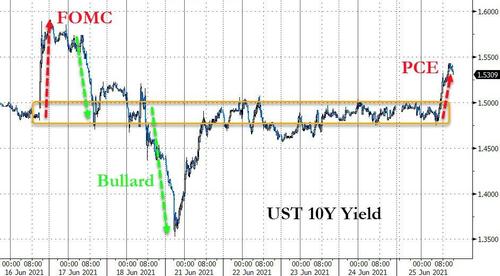 Source: Bloomberg
The 30Y yield spiked up to pre-FOMC levels today and stalled...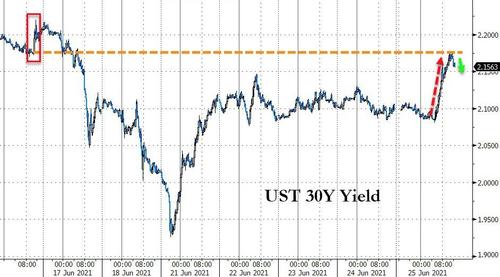 Source: Bloomberg
Dollar dumped this week, its first drop in 5 weeks and biggest weekly drop in 2 months. Notably today's reversal occurred at exactly 61.8% Fib retracement of the post-FOMC spike...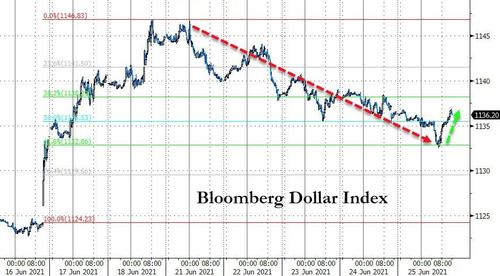 Source: Bloomberg
Cryptos had an ugly week with Bitcoin down 9%, Ether down 16%...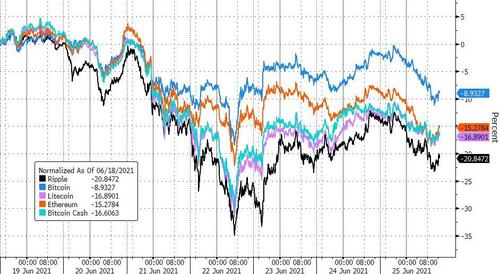 Source: Bloomberg
Bitcoin has broadly speaking stuck between $35k and $32k this week...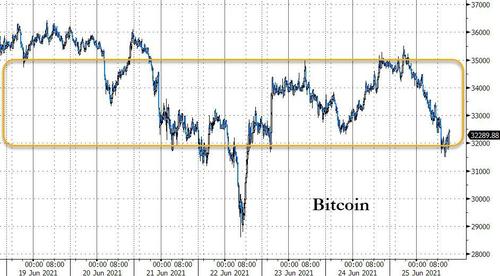 Source: Bloomberg
Commodities rebounded this week from last week's tumble...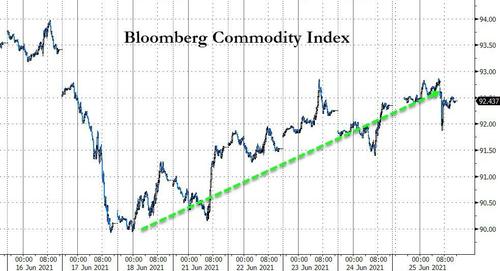 Source: Bloomberg
Led by copper and crude (as PMs rose but lagged)...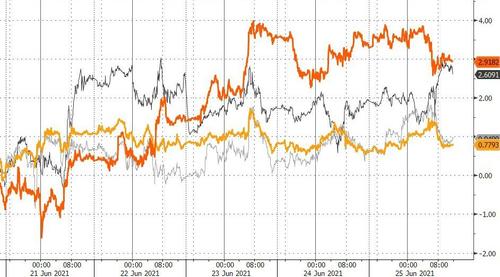 Source: Bloomberg
WTI topped $74 this week, the highest since Oct 2018...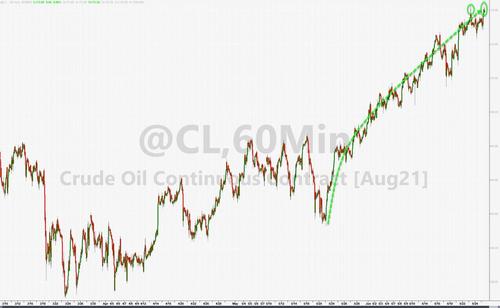 Finally, we wonder if a "second wave" of balance sheet expansion is imminent (despite Rosengren's comments) and we all know what that will do to crypto, crap tech companies, SPACs, and Cathie Wood's biggest losers...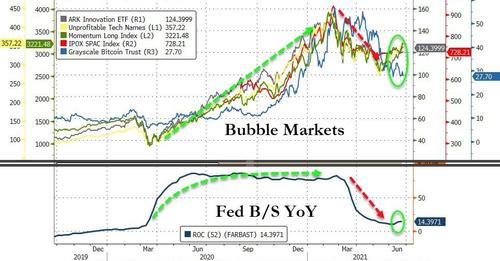 Source: Bloomberg
But, options market skew has now reached a new all-time record high - a very worrisome sign as this measures relative demand for downside protection...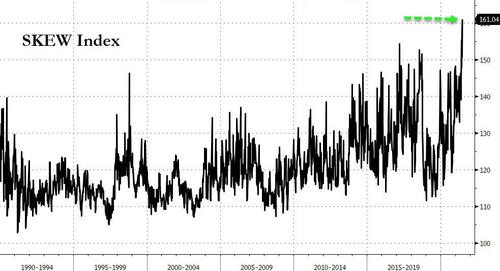 Source: Bloomberg