---
Stocks Go Full Green On St Paddy's Day Ahead Of Massive OpEx
The post-Powell hangover hit early on St.Paddy's Day on Ukraine peace talks problems but there was still a bucket full of negative delta to be unwound ahead of tomorrow's massive op-ex and that was enough to spur dip-buyers to extend yesterday's gains. Led by Small Caps, but all major US equities soared from around the European Close...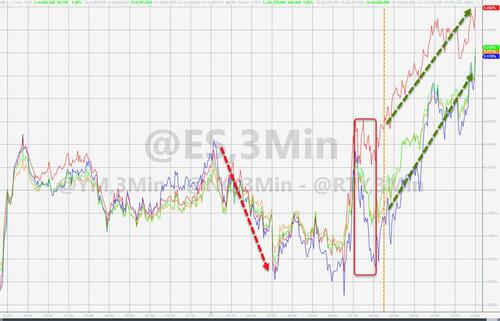 Today's gains come after 2 days of back-to-back surges in stocks (on track for its best week of the year)... which occurred as the S&P triggered a death-cross (50DMA crosses below 200DMA)...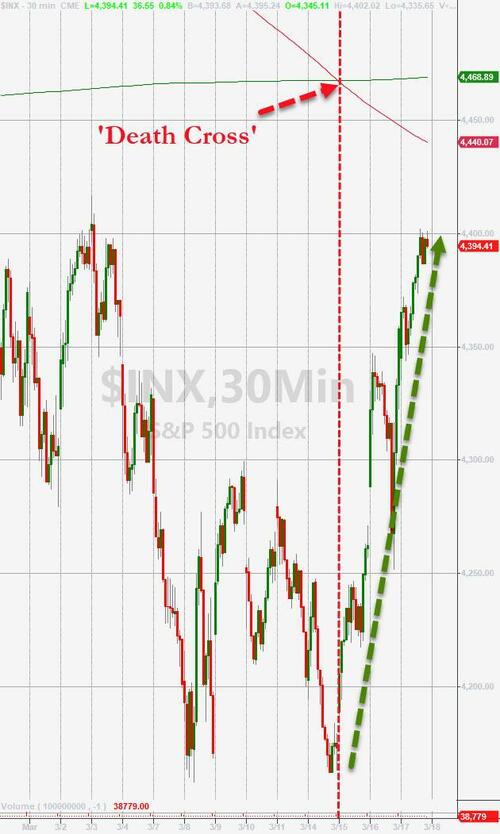 As Steve Deppe (@SJD10304) points out, " The S&P 500 hasn't gained 2%+ on back to back days all that often. "
"But, it managed to do it on 3/15 & 3/16 here in 2022. And it managed to do it on 3/15 and 3/16 in 2000 too. We live in a simulation."
That has prompted a 13.5% squeeze higher in 'most shorted' stocks...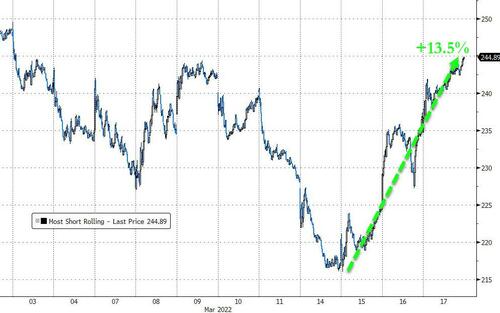 Source: Bloomberg
Meanwhile, the Russia-Ukraine conflict continues (with a hawkish shift today as US officials say big gap between sides still), stagflation fears are soaring (today's Philly Fed saw growth expectations plunge, prices paid soar), COVID cases are on the rise again, China growth concerns persist, and commodity prices are rebounding again.
Let's see what the panic-BTFD algos say tomorrow after op-ex...
The market is now pricing in rate-hikes to 2.00% in 2022... and then a full rate-cut in 2023...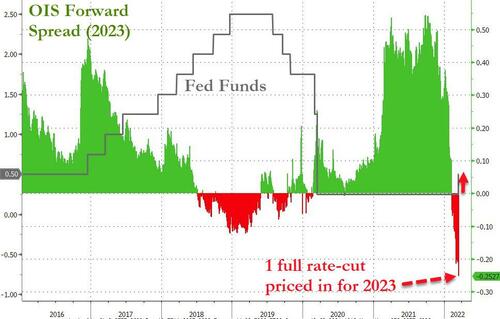 Source: Bloomberg
And over 2 hikes by the end of 2024...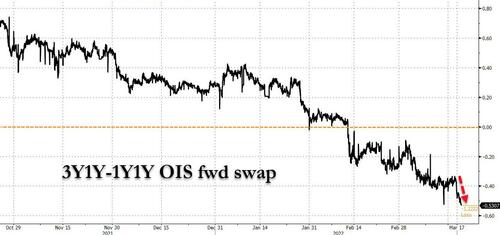 Source: Bloomberg
That is full policy error pricing as the market is now convinced The Fed will hike into stagflation, guaranteeing a recession, sparking rate-cuts. All of which is perhaps another reason why gold is rebounding today...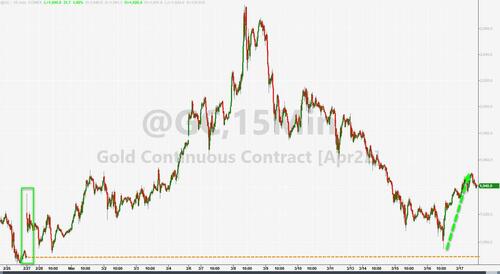 Treasuries were mixed today with the long-end underperforming, belly best and short-end flat (5Y -2bps, 30Y +3bps). On the week, the belly is the notable UNDERperformer...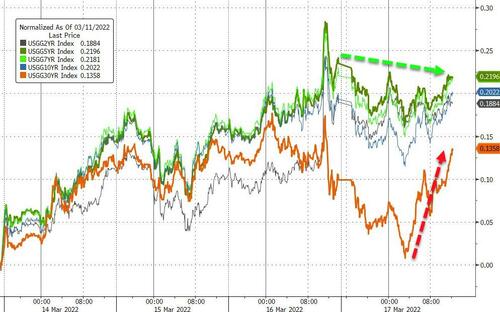 Source: Bloomberg
The Dollar extended post-Powell losses, tumbling to two-week lows...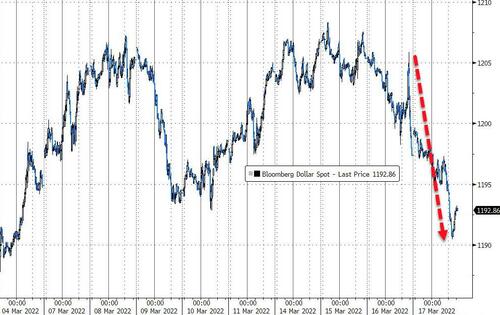 Source: Bloomberg
Crytpo was marginally lower today but Bitcoin held above $40k...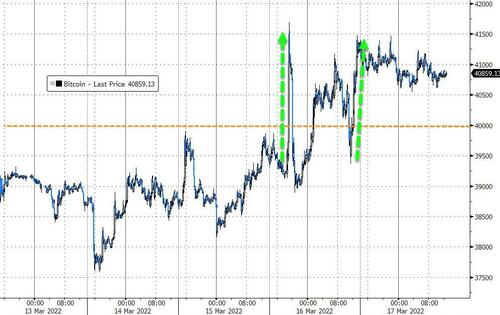 Source: Bloomberg
Blinken's anything but dovish comments on Russia's Putin 'war crimes' and warning China's Xi of consequences extended the earlier gains on IEA warnings that Russian supply will decline by about a quarter in April, sending oil soaring today with WTI up 9%, from below $95 to over $103...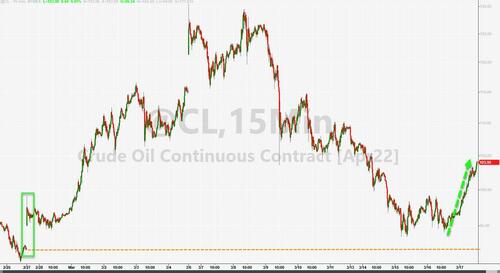 And finally, Stagflation goes global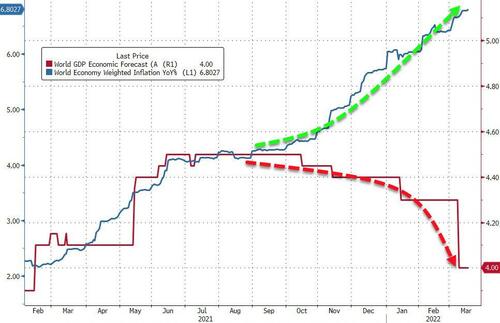 Source: Bloomberg
And the market is ignoring it... until tomorrow's Op-Ex.