---
Stocks, Bonds Battered As "News Matters More When Gamma Is Negative"
It appears the velocity of the surge in US Treasury yields has finally taken its toll on equity market enthusiasm. The long-end of the yield curve is exploding higher this morning with 10Y spiking above 1.50%...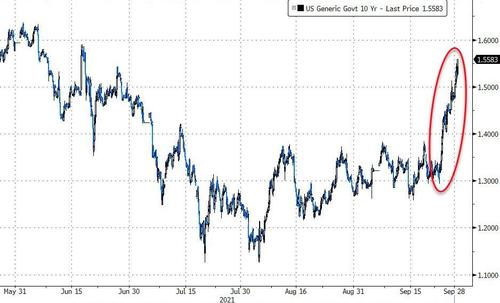 And 30Y spiked 10bps to hit 2.10%...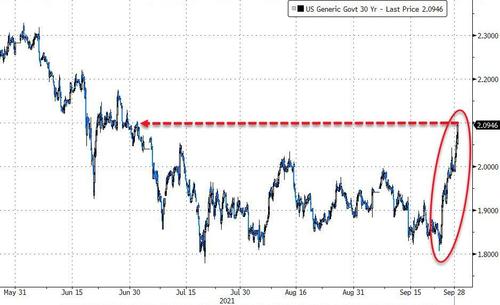 And while we have been seeing Nasdaq underperform (rotating from growth to value), this morning has seen equities react systemically to the surge in rates...
SpotGamma reminded us of the trading mantra that "news matters more when gamma is negative", as that gamma position invokes volatility which leads pundits in a search for attribution.
In this case there are rates and energy making moves and while we aren't here to offer macro perspectives we do know that convex moves are correlated with margin calls.
Below 4400 these things all matter more as its where dealer short gamma combines with any put buying and/or forced selling (and sure enough it did)...
The only potential support level SpotGamma sees beneath 4380 is 4300.
And with that, all major US equity indices are now in the red for September (Nasdaq down 4%)...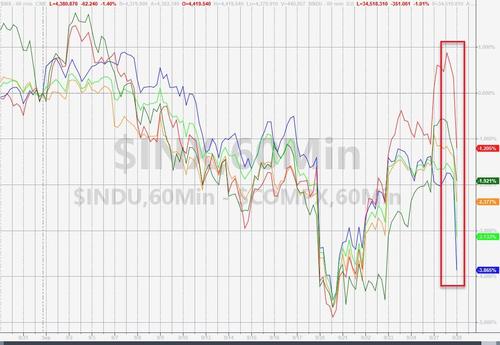 And at the same time, the dollar is soaring...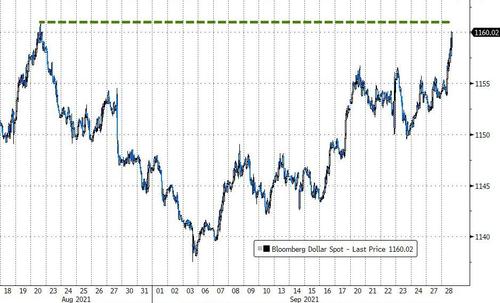 What will happen next? As Yellen and Powell speak.