---
Stocks' Surge Suggests Trump Win, Dollar Dives As Gold Thrives
For the second day in a row, stocks soared with Small Caps leading the way (up over5% in 2 days) followed by The Dow (some weakness into the close)...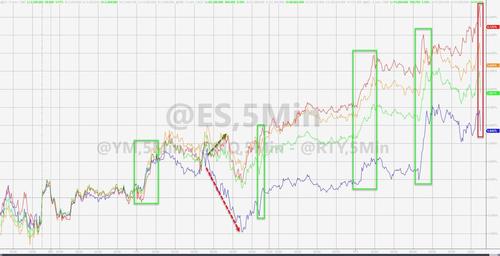 As yet another short squeeze is unleashed...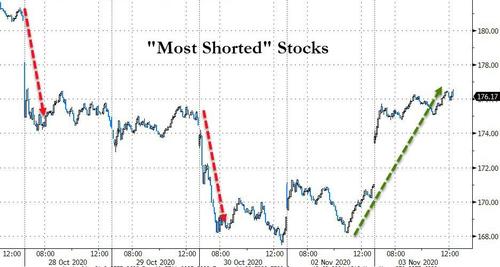 Source: Bloomberg
This impressive two-day rally into Election Day is pushing the S&P 500 Index's performance over the past three months into positive territory - a comeback for the indicator which turned negative last week - and that's good news for Trump.
A rising market has tended to precede a victory for the sitting party 86% of the time since 1928.
Source: Bloomberg
The theory proved spot on in 2016: Amid all the polls showing Hillary Clinton's dominant lead over Trump, the equity benchmark fell for nine straight days before the election week, cementing its three-month performance into negative territory.
And all this as the odds of a blue-wave tumble...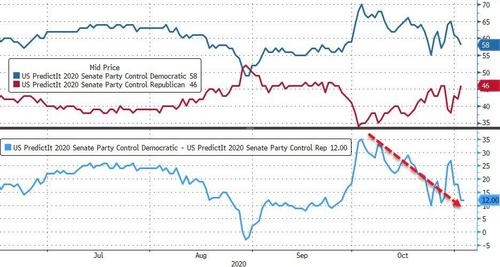 Source: Bloomberg
But hey, the sun'll come out tomorra, betcha bottom-dollar...
The Russell 2000 is as its strongest in almost two month against Nasdaq...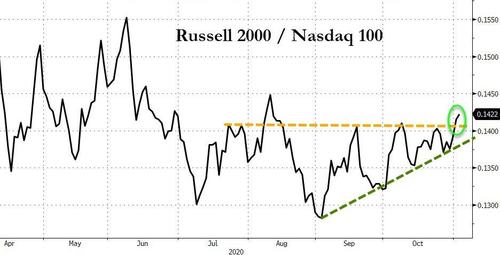 Source: Bloomberg
And then there's this - China-exposed stocks have been notably underperforming domestically-focused US stocks in the last two days...which could suggest a Trump win...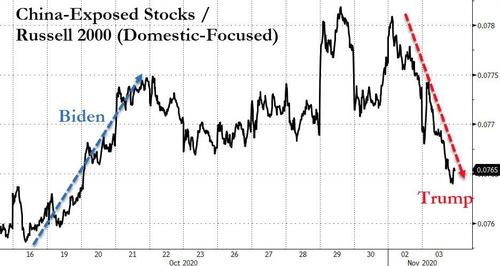 Source: Bloomberg
VIX tumbled back below 35...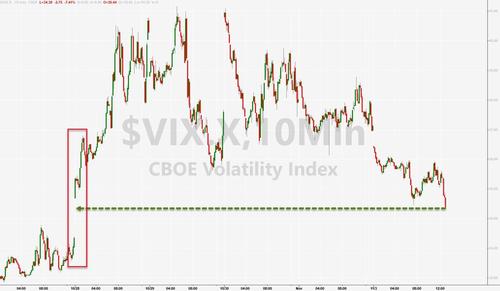 As Stocks rallied, bonds were sold with another big burst of selling as Asia closed and Europe opened...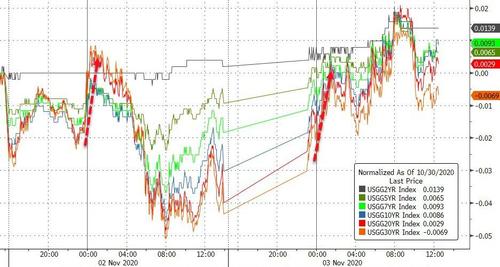 Source: Bloomberg
With 10Y Yields within a tick of 90bps - the highest since June 8th (breaking and closing above the 200DMA)...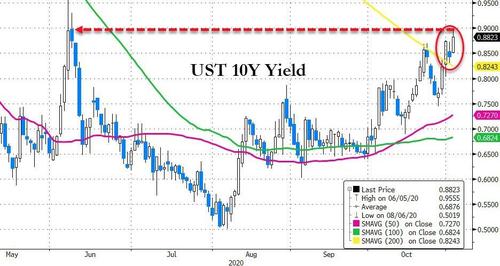 Source: Bloomberg
The yield curve (2s10s) closed at its steepest since Jan 2018...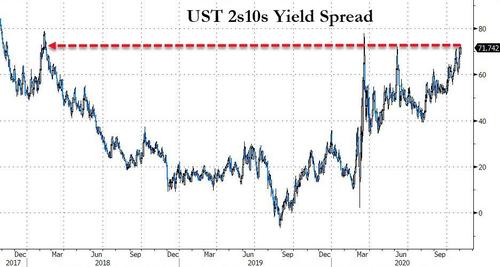 Source: Bloomberg
The dollar tumbled on the day, breaking back below its 50DMA (1169)...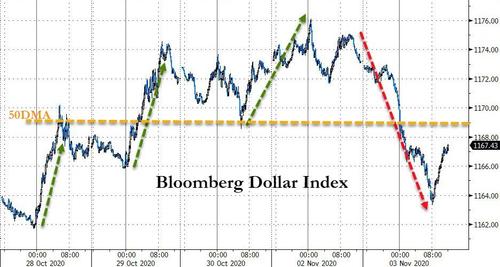 Source: Bloomberg
And HKD plunged after the Ant Group IPO was suspended, putting pressure on capital flows...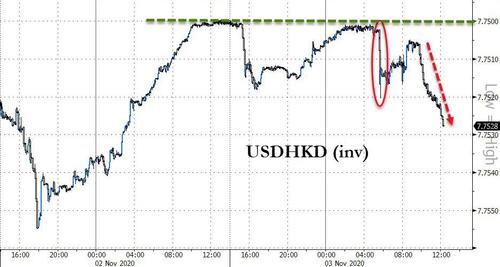 Source: Bloomberg
Bitcoin bounced back above $13,500 today...
Source: Bloomberg
Gold surged back above $1900, erasing last week's plunge...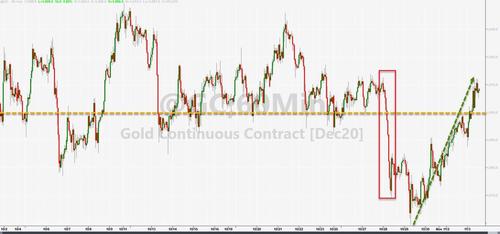 WTI rallied once again, back above $38 intraday, ahead of tonight's inventory data...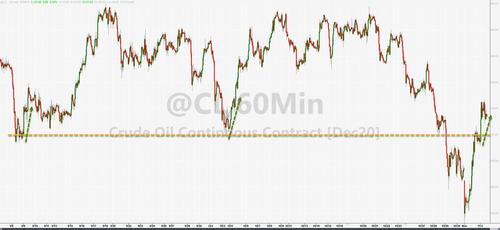 Finally, do not panic, unless you fear the 'casedemic'...
Source: Bloomberg
And if you want an indicator for sentiment tonight - follow short-dated yuan volatility... a rise implies Trump more likely to win...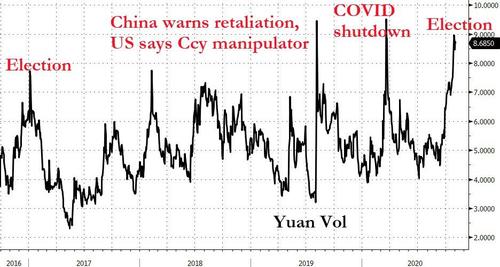 Source: Bloomberg
And if tonight is "contested", 2000 suggests bonds rally as stocks get slammed...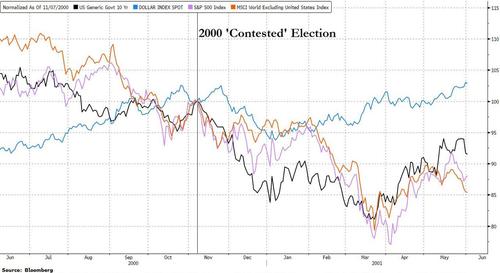 Source: Bloomberg