---
Subprime Used Car Dealership With Dozens Of Locations 'Temporarily Closes'
"We have temporarily closed our dealerships and are working on a solution to re-open them as soon as possible. But don't worry. We aren't going anywhere! US Auto's affiliated loan servicing company (USASF Servicing LLC) is still open to accept your payments and assist in servicing your account. Please continue to make your payments as scheduled and reach out to us with any account questions," a statement posted on the homepage of subprime car dealership US Auto Sales.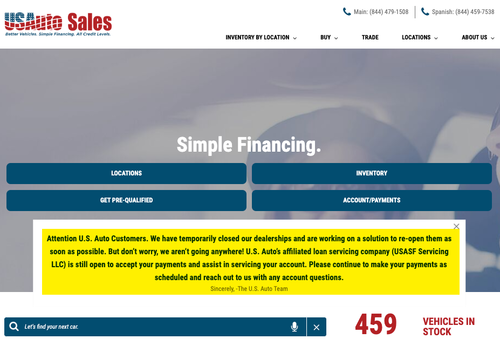 The Georgia-based dealership with more than two dozen locations in the Southeastern US is working to re-open operations.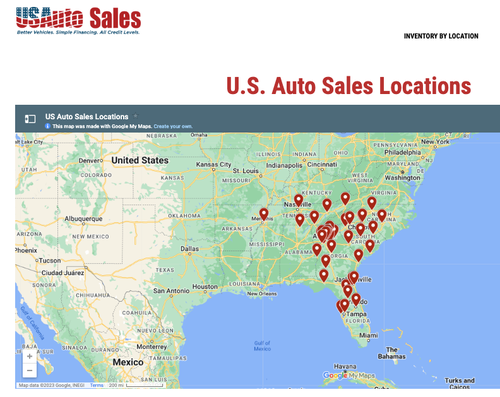 US Auto Sales boasts on its website "no credit" is needed to obtain a vehicle. 

Vehicle financing has become the most challenging in more than a decade. According to Bankrate data, the average rate for a used car has reached 7.39%, the highest level since 2009. High borrowing costs and sky-high used car prices have sparked an affordability crisis.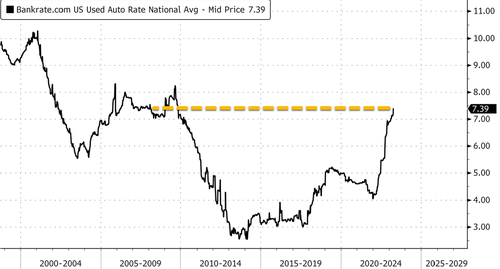 "US Auto Sales has regularly turned to bond markets to raise money from investors, packaging subprime auto loans into bonds known as securitizations for sale to institutional investors. It most recently sold a $233 million bond in June of last year," Bloomberg said. 
Meanwhile, Capital One Financial Corp. recently exited its lending business for car dealerships due to mounting macroeconomic headwinds. 
Troubles for US Auto Sales come as the subprime auto loan market is sliding into turmoil as delinquencies hit a 13-year high.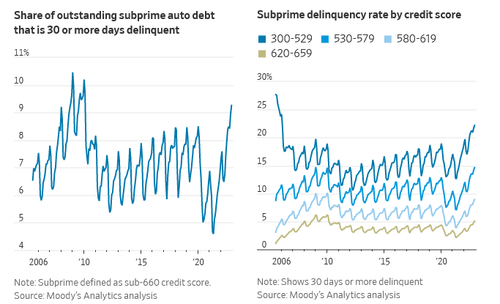 Several months ago, we told readers a "perfect storm" was brewing in the auto market, outlining "More Americans Can't Afford Their Car Payments Than During The Peak Of Financial Crisis"... 
Loading...