---
Supreme Court To Take A Second Look At Case Involving "Insider Trading" On Government Healthcare Tip
The Supreme Court is taking a second look look at several men who were convicted of wire fraud, insider trading and conversion of government property in a 2018 insider trading case involving what are being called "government secrets".
The case, which involves "King of Political Intelligence" David Blaszczak, had previously lowered the bar for what constituted insider trading in a Federal appeals court, according to Bloomberg. It centers around Blaszczak giving two hedge funds advance notice of coming government reimbursement rates. A jury had found that he provided "tips he picked up from ex-colleagues who were still in government".
The government source was Christopher Worrall, his friend at the time. Blaszczak turned around and gave the tips to Robert Olan and Theodore Huber, who were partners with Deerfield Management at the time. For trading on the tips, they were sentenced to "at least 20 months in prison". Everyone but Worrall was convicted of insider trading and all of the men were convicted of wire fraud and conversion of government property.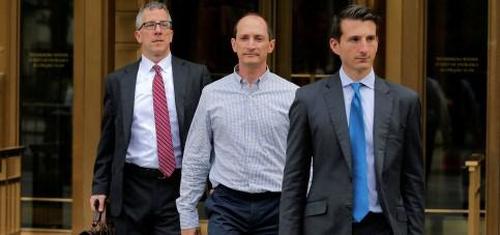 Now, it appears the Supreme Court could be poised to reconsider. 
While the case is definitely a look into how those in government can clearly use information to benefit themselves (which led many like Senators Feinstein, Inhofe, and Loeffler to become topics of discussion due to their trading records in advance of government action last year) the parties appealed on the grounds that proposed government regulations don't fall under the umbrella for what constitutes the fraud at the center of the case.
And regardless of the outcome of the case, we won't be surprised when things return to the status quo: government officials facing little to no consequences for clearly trading on non-public information - and the little guy or run of the mill hedge fund manager - who gets the occasional "tip" on potential government action, winding up the scapegoat.