---
Tesla Accused Of Inflating Sales In Australia After Company Sales Data Fails To Reconcile With Official Registration Data
Color us not surprised, but Tesla has been accused of inflating its sales numbers in Australia, a new Drive article reported this weekend. 
As a reminder, Tesla claimed that it had sold 15,000 vehicles locally in Australia in 2020 - but the company's official number doesn't jibe with registration data out of the country.
Official Australian data "revealed 12,000 Tesla cars were added to the nation's roads in 2021," the Drive wrote, leaving an obvious delta of 3,000 vehicles from Tesla's reported numbers. 
The numbers hold extra weight in Australia because Tesla's reported numbers would end the 28-year winning streak of the Toyota Camry in the mid-size sedan class, the report says. But Australia's official numbers would put Tesla below the Camry:
Based on unsubstantiated figures released by Tesla and the Electric Vehicle Council, the Tesla Model 3 sedan has scuppered the 28-year winning streak of the Toyota Camry in the mid-size sedan class in Australia (15,054 versus 13,081 sales).

However, based on national registration data, the Tesla Model 3 finished a close second behind the Toyota Camry last year (12,058 versus 13,081 sales) and the 28-year winning streak still stands.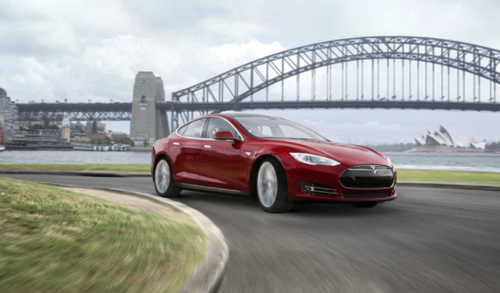 Either way the number of deliveries for Tesla was a record for 2021, representing more than triple of what the automaker sold in 2021. The figures made the Model 3 the most popular electric car in Australia by an order of magnitude: it outsold the next closest competitor by 8:1, the report says. 
But "industry insiders are concerned about the sizeable discrepancy of 3000 vehicles," the report said. Especially since the "official" number came from registration data sourced by the National Exchange of Vehicle and Driver Information System (NEVDIS). Drive also cross-checked the NEVDIS data for its report. 
An industry insider commented that the gap "raises questions about the accuracy of the numbers supplied by Tesla ... it would appear they are inflated."
"Tesla could avoid this confusion if it would just provide its Australian sales data to the Federal Chamber of Automotive Industries, as with the rest of the car industry, so it can be counted alongside every other mainstream automotive brand," they continued. 
We'll look forward to a prompt clarification from Elon Musk during his next Twitter bender, we're sure...