---
Tesla Delivers 66,051 China-Made Vehicles In January, Up 18.4% From December
After promising preliminary numbers, it now appears final that Tesla deliveries in China continued to buck the larger national trend of sales for January. The American EV manufacturer reported 66,051 China-made cars delivered for the month of January, up 18.4% from December 2022, according to final data from China's Passenger Car Association. 
The data indicates 26,843 vehicles sold in China and 39,208 vehicles exported from China for the month. The spike in delivered vehicles was likely helped by price cuts that Tesla put into place during the end of 2022.  
Tesla's numbers continue to buck a broader trend in China. Recall we reported yesterday that preliminary data showed overall sales of passenger vehicles in China were down 43% from December, at just 1.24 million units. The decline can be attributed to some customers pulling forward demand in order to take advantage of subsidies before the end of the year.  
As we wrote, Tesla is now reportedly planning to increase output at its Shanghai plant - bringing its run rate back toward where it was in September 2022 - in order to continue meeting the demand from price cuts on its best selling models.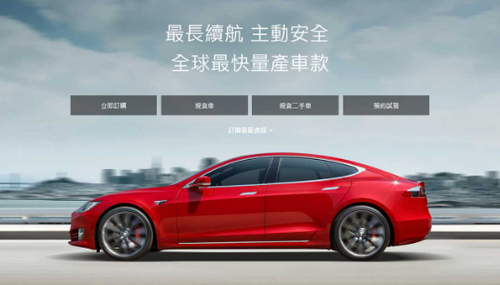 Meanwhile, looking at the broader scope of EV sales in China, preliminary data we wrote about days ago showed domestic names like Nio, Xpeng and Li Auto all recorded monthly and YOY sales declines in January, per Jalopnik. 
SCMP reported this week: 
Shanghai-based Nio delivered 8,506 vehicles to mainland customers in January, down 46.2 per cent from December and 11.9 per cent from the same period in 2022.
Guangzhou-headquartered Xpeng said its January deliveries dropped 53.8 per cent from a month earlier to 5,218 units, representing a year-on-year decline of 59.6 per cent.
Li Auto in Beijing handed over 15,141 vehicles to buyers, 28.7 per cent fewer than in December and 23.4 per cent below January 2022 deliveries.
The report notes that almost all manufacturers suspended operations and sales during the Lunar New Year holiday, which ran from January 21 to January 27. 
Gao Shen, an independent analyst in Shanghai: "Apparently, Tesla's huge discounts [on its Model 3 and Model Y vehicles] siphoned off drivers' buying interest in the Chinese-developed smart EVs. Overall demand for expensive EVs appears to be weak, which could lead to price wars in the premium EV segment this year."
Loading...