---
Tesla Recalls More Than 800,000 Vehicles Over Seat Belt Chime Malfunction
Tesla has issued the latest in what can only be described as a stunningly long line of recalls. The case at bar today involves over 817,000 cars that are being recalled due to a seat belt chime malfunction, Bloomberg reported Thursday morning. 
The error could cause "drivers to not be aware that they are unbuckled," the recall noticed filed with the NHTSA said. 
According to the report, 817,143 total vehicles - including 2021-2022 Model S and Model X, 2017-2022 Model 3 and 2020-2022 Model Y vehicles - are affected.
It marks the latest chapter in an interesting pattern of recalls coming out of Tesla over the last 6 months. 
A couple days ago we wrote that Tesla was recalling tens of thousands of vehicles because the "rolling stop" feature in its Full Self-Driving (Beta) software may allow the car to automatically roll through an all-way stop intersection without coming to a stop. 
That recalled followed December's massive recall of 475,000 vehicles, consisting of vehicles that could be prone to wiring harness damage and quality issues with the front truck (or, as some call it, a "frunk").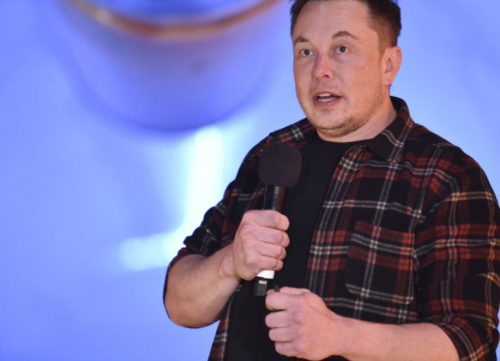 As we have noted over the years, Tesla has been plagued with countless quality control issues. Some owners have reported bumpers ripping off in adverse weather conditions, roofs flying off, and trim and paneling gaps, among many other defects.
...and it's not just us reporting Tesla defects. 
For example, Car and Driver lambasted Tesla over the summer. They said Tesla Model S, Model 3, and Model Y were "hampered by quality problems" and said, "the cruise control system on the Tesla Model Y abruptly stopped working with no warning." Sharon Silke Carty, Car and Driver's editor-in-chief, told CNN: "All of a sudden I was going 30 in the middle of the highway."
CNet and Consumer Reports have also trashed the Model Y for quality issues. 
While we can't say for certain that the increase in recalls comes as the result of regulatory scrutiny on the company, we find it interesting that a company that once seemed cagey about admitting its potential quality defects is now being so "proactive" in addressing them. 
Tesla plans on issuing an over the air software update to correct the issue.