---
Tesla Sales In China Are "Doomed" For A "Sharp Fall" In The Second Quarter, Global Times Says
The next chapter in the "China vs. Elon Musk" saga looks like it could be ready to begin - and, indeed, it looks like Tesla's honeymoon in China could be over. 
The Global Times, China's closest major media organization to the state, published a scathing review of Tesla's earnings on Tuesday morning, stating that "despite record earnings" for the quarter, "Tesla's sales in China are expected to drop sharply in the coming months due to a public relations crisis that has put the image of the otherwise popular brand at serious risk".
"...sales in China are doomed to experience a sharp fall in the second quarter," the report read.
While one analyst said:  "It is undeniable that Tesla has widespread recognition in the Chinese market, especially in first-tier cities. The company's fans are buying into its luxurious brand image and avant-garde intelligent system," the report follow up by saying Tesla's image is in "serious trouble" and that recent protests against the company were "a watershed". 
"...the company's destiny hinges on whether a safety investigation involving a crash in Central China's Henan Province points to a brake malfunction," the Global Times wrote. "...if Tesla is found to have hidden quality defects from the public, the company could lose its foothold in the Chinese market, analysts warned."
"If the results point to a malfunction, Tesla needs to recall cars with this defective brake system and immediately stop selling similar types," independent car analyst Feng Shiming said. "The Model 3, which is sold at less than 300,000 yuan (46,260), targets medium-end consumers, whose tolerance for defects is much lower than high-end buyers, and that is partly why complaints over Tesla's quality have erupted since last year."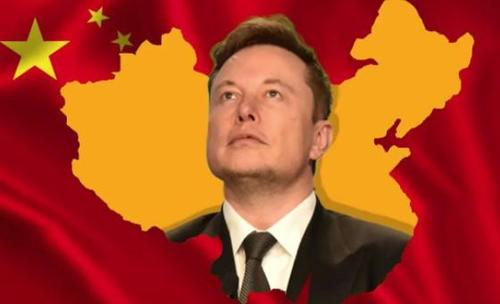 Zeng Zhiling, managing director of LMC Automotive Consulting in Shanghai, said: "For Tesla, the Chinese market is even more important than the US because the Chinese government has rolled out more support policies for new-energy vehicles (NEV), making the country the world's largest NEV market. China is also an important production base for Tesla."
Zeng continued: "Tesla also had problems in communication at the start. With denial and a cocky attitude, Tesla put itself on the opposite side of consumers, which is not a good thing for its image." 
Recall, just last week, the Global Times said that Tesla's "blunder" in handling its recent PR crisis in the country could "inflict serious damage" on the Chinese market. We warned then it was a "a statement worth noting due to the Global Times' ties to the CCP."
The Global Times also wrote last week: "The response quickly elicited criticism from the Chinese public and various authorities in China, where many called the statement arrogant and overbearing. The simmering pressure of public opinion eventually made Tesla bow its head, with an apology letter, in which it vowed to respect consumers and abide by laws and regulations. The apology marked a 180-degree turn from its initial response; however, it may have been too late, as criticism continues to fly in."
Additionally last week, China's Xinhua News Agency said that Tesla's apology for its poor service "lacks basic sincerity". Tesla "didn't give a 'substantive' response to the customer's complaints and public concerns, and the apology letter was no more than crisis management," the news agency reportedly said.