---
Texas Population Growth Drives Record Electricity Use
By John Kemp, Senior Market Analyst at Reuters
Electricity consumption in Texas has broken daily record highs 10 times already in the summer of 2023 as a protracted heatwave boosts air-conditioning demand from homes and businesses.
Power consumption hit its most recent record of 85,435 megawatts on August 10, according to the Electric Reliability Council of Texas (ERCOT) which operates the grid for around 90% of the state's customers.
Temperatures in the state have been above the long-term seasonal average on 58 of the last 60 days according to data from the U.S. Climate Prediction Center, encouraging heavy use of air conditioning.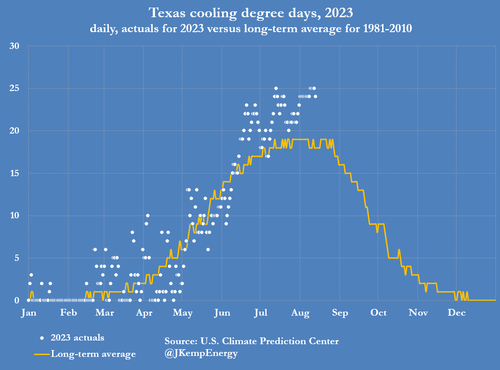 The state has experienced 1,307 cooling degree days since June 15 compared with a long-term seasonal average of just 1,067.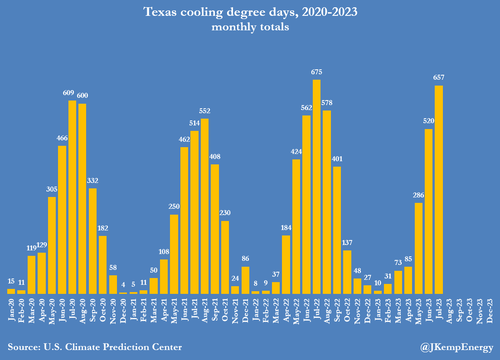 But the primary driver of record consumption has been the rapid growth in the state's resident population and economy rather than the weather.
Power consumption increased at a compound annual rate of 1.7% between 2003 and 2022 – broadly in line with the compound population increase of 1.6%.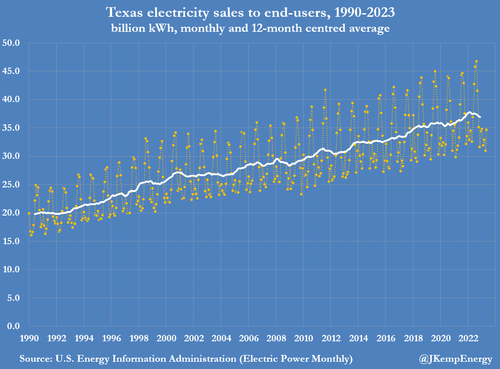 Rising population explains almost all the structural increase in power consumption over the last two decades, based on data from the U.S. Energy Information Administration.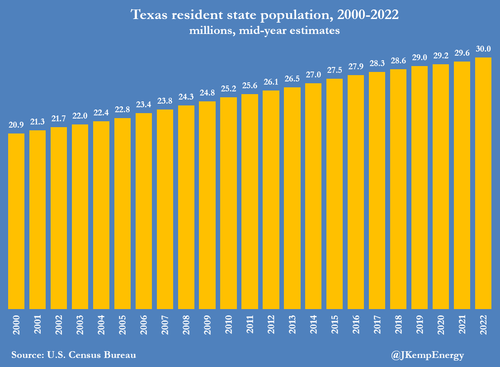 Given underlying load growth, consumption will continue hitting new records each summer unless temperatures are well below average.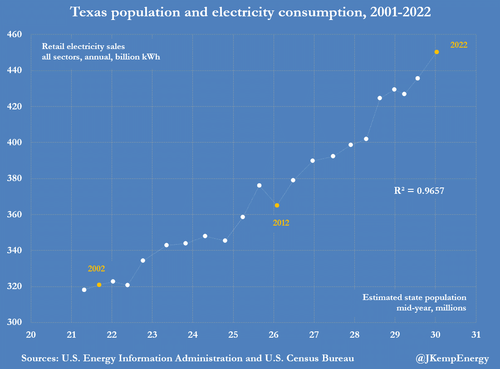 Long before the current heatwave, consumption hit 36.4 billion kilowatt-hours (kWh) in May 2023, up from 29.3 billion kWh in May 2013 and just 26.9 kWh in May 2003.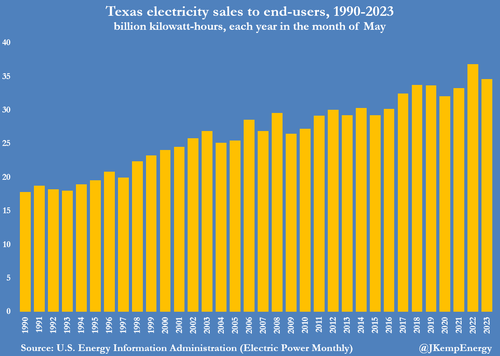 The Texas grid is experiencing many of the same reliability challenges as a fast-growing emerging market as it tries to meet rapid but seasonal load growth while maintaining reliability.
Loading...