---
"They Built Their Own Coffin" - How Ann Taylor Parent Ascena Went Bankrupt
By RetailDive,
Ann Taylor and Lane Bryant owner Ascena last year pushed back on the notion that it was anywhere near bankruptcy — its interim board chief in October pointed to its "large iconic brands and a business with significant liquidity" — and it doubled down on that as recently as March.
That didn't last.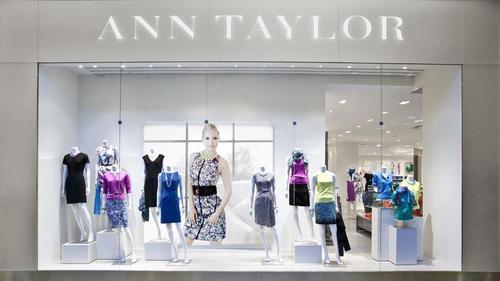 The company is restructuring under Chapter 11, filing documents on Thursday in the U.S. Bankruptcy Court for the Eastern District of Virginia that include a restructuring support agreement with more than 68% of its secured term lenders, $150 million in a new term loan from existing lenders and a plan "to significantly reduce debt" by about $1 billion, according to a company press release.
It won't emerge unscathed. After ditching its discount banners last year, (liquidating Dressbarn and all its 544 stores and selling a majority stake in Maurices), Ascena is now further dismantling its stable. That includes selling its Catherine's plus-size banner to online plus retailer City Chic, closing all Catherine's stores in the process. Stores run by its Justice tween brand will close, probably a significant number, according to GlobalData Retail Managing Director Neil Saunders, considering the brand's troubling "roller coaster" performance.
While the overall number of store closures across any of the brands is yet to be determined, the company seems to be leaving its Ann Inc. premium brands — Ann Taylor, Loft and Lou & Grey — and its Lane Bryant plus brand more or less intact, according to information posted to its website.
Any hope of turning around its already struggling business appears to have been dashed by the COVID-19 pandemic, which in the first quarter forced its stores shut and swept away demand as people need and want fewer clothes in a wavering, work-from-home economy. It's been bleak for Ascena, as it has for all nonessential retailers, especially those selling apparel — and the recovery as stores have reopened has been feeble.
But its troubled story is less about the pandemic and more about how it decided to go big in the last decade as clothing sales growth steadily declined. Well before COVID-19 shook the retail industry, sales at all of Ascena's banners steadily tumbled. The company notched an overall net sales decline in 2019, $5.49 billion compared to $5.57 billion in 2018, and an operating loss that widened to $681.4 million in 2019 from $88.9 million in 2018. Operating losses in the last half year were $125.8 million, and it was weighed down by more than $1.2 billion of long-term debt, according to GlobalData Retail.
"They built their own coffin," Lee Peterson, executive vice president of thought leadership and marketing at WD Partners, told Retail Dive in an interview.