---
Thieves Steal 2 Million Dimes Worth $200,000 From Big Rig Parked In Philadelphia Walmart
Talk about taking QE to another level.
Today in "if Fed policy was an 18-wheeler" news, a trailer containing 2 million dimes was broken into and looted in Northeast Philadelphia this week.
The trailer contained "hundreds of thousands of dollars" worth of dimes, 6ABC reported.
After a discovery of the trailer was made at 6AM on Thursday morning, police commented that roughly 2 million dimes, worth about $200,000 were stolen. 
The truck had $750,000 in dimes in it altogether. Many were found strewn about in a Walmart parking lot where the trailer was parked. 
The dimes had been picked up at the Philadelphia Mint on Wednesday, but the driver of the truck went home to sleep before planning to drive the next day to Florida.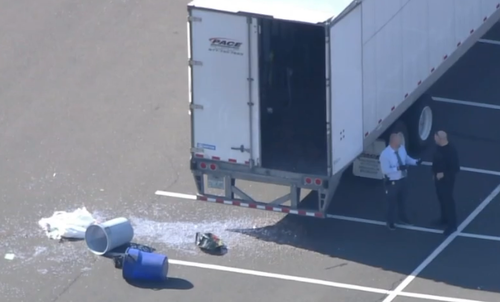 Capt. Jack Ryan of Northeast Detectives commented: "This is common practice - to pick up a load going to Florida and go home for the night, get to sleep, and get on the road in the morning."
He didn't comment on the driver's decision to leave $750,000 in dimes in a trailer in the Walmart parking lot overnight, however. 
"They were trying to cross-load the dimes into other things. There are dimes all over the parking lot," Ryan added, telling 6ABC.
Police are reviewing camera footage to try and get a suspect description.
One bystander asked: "I feel like if they try to go to the bank and cash it in, they're going to get caught. They'll be like, 'Well, where did you get all of these dimes from?'"
Oh and don't worry: we're sure by next week the incident will be used as an example of why we absolutely must use central bank digital currencies. 
Loading...