---
Toyota Targets A Record 11 Million Vehicles Produced For Its Fiscal Year 2022
Toyota has said it plans on making a record 11 million vehicles worldwide in its fiscal 2022, which starts in April of this coming year. The production number would shatter the record Toyota set in 2016 if it can be accomplished. 
The target marks a major 20% hike from the company's current fiscal year production and suggests a coming robust recovery in the auto market, which has suffered this year not only due to Covid, but also due to a global semiconductor shortage. 
It's a bright sunbeam of optimism not only for Toyota, but for the entire industry, which has struggled with supply chain hang-ups throughout 2021.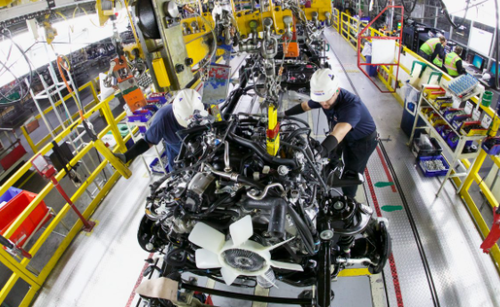 Toyota has already been sharing its plans with its suppliers, a new report from Nikkei said overnight. The company is planning on making 7.5 million vehicles overseas and 3.5 million in Japan, the report says. These mark increases of 25% and 15%, respectively. 
Toyota is planning on output of more than 900,000 vehicles every month and has already told its suppliers that it has a target of 1 million vehicles for April 2022. 
But heading into the new fiscal year, the automaker still has its challenges: output for February will be reduced by 20%, Nikkei reported. 
In FY 2021, Toyota is expected to have produced about 9 million vehicles.