---
Train Full Of Beer Derails In Montana
Keeping track of what appears to be almost weekly freight train derailments across the country is becoming a challenging task. A notable derailment occurred in Paradise, Montana, on Sunday, where a train carrying a load of beer went off the rails.
Plains-Paradise Rural Fire District said 25 cars derailed at around 0900 local time near Paradise. 
The fire department said there was "no current threat to public safety and no hazardous materials being released."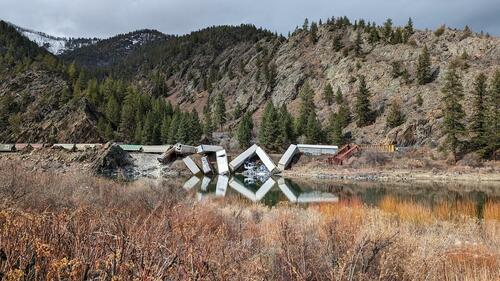 Images from the scene reveal some of the boxcars were full of Coors Light and Blue Moon beer products.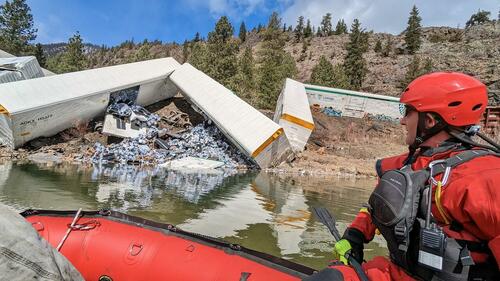 AP shared a picture of fishermen taking beer from the incident area.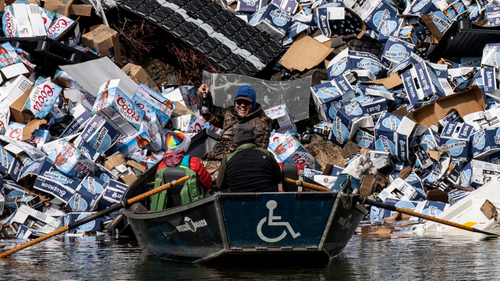 "The cause of the derailment is currently under investigation with MRL personnel and first responders," Montana Rail Link said in a statement. 
It comes after a series of train derailments in the US, including a Minnesota town that was evacuated last Thursday after a Burlington Northern Santa Fe train jumped the tracks and tankers carrying ethanol exploded. Meanwhile, cleanup from the Norfolk Southern Railway train derailment in Ohio in February is ongoing. 
What recently caught our attention is the increasing number of news stories on train derailments. Bloomberg data reveals that reports on derailments have reached an all-time high. 
Last year, mysterious fires plagued food processing plants. Now, it seems a series of train derailments is the current issue.
Loading...