---
In Historic Ultimatum, Uber Threatens To Shut Down California Business If Appeal Isn't Approved
In one of the most daring - if seemingly inevitable - ultimatums issued by a corporation facing a damaging legal action, Uber CEO Dara Khosroshahi has just threatened for the first time publicly to shut down its California business if its appeal of a judge's ruling in a case over a recent California law is rejected.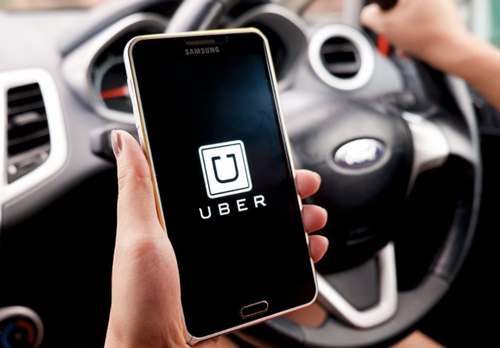 This is not good for shareholders, but the company claims it has no choice, since running the business with all drivers as full-time employees would lead to an impossible hike in fees, likely rending the business uncompetitive and unprofitable. California is the largest state in the country as well as Uber's home state, and San Francisco and LA are two of Uber's biggest markets worldwide.
As we reported yesterday, Uber warned that it may need to hike prices by as much as 111% after a San Francisco judge ruled on Monday that the ride-sharing company, as well as its competitor Lyft, must classify its drivers as employees, a move which will disproportionately impact drivers from low-income backgrounds who don't see driving as a full-time job, but rather a flexible way to earn some money on their own terms.
The ruling was the confluence of months of developments in California leading to what would become one of the most restrictive, anti-business labor laws regarding ride-share drivers in the country. The precedent, which is effectively an interpretation of a new law signed by Gov Newsom in September, a law that imposes new restrictions on classifying employees as "independent contractors," could create problems throughout the "sharing economy" - and the tech industry more broadly - and not just in California.
The result is that companies like Uber will be required to provide various benefits to drivers, including overtime pay and health insurance.
The lawsuit was filed in May by California Attorney General Xavier Becerra, along with city attorneys from San Diego, Los Angeles and San Francisco. It argued that companies like Uber had been illegally classifying their drivers as independent contractors under the new law.
Even though this move could leave tens of thousands of drivers stranded in the short term, cut off from what has become a crucial income stream in a state where the cost of living is among the highest in the country, largely due to regulations on business, zoning and agriculture. Remember, Sacramento's role in contributing to the state's brutal wildfires was largely underplayed by the mainstream press in 2017 and 2018. Though most Californians associate this argument with President Trump's incoherent rambling about raking or whatever, there's a solid argument that forestry mismanagement by the state, intended to appease environmental activists, contributed to the deadly blazes. But we don't hear anybody crying about how the Sierra Club, or Greta Thunberg, contributed to the murder of Americans.