---
US Consumer Credit Unexpectedly Tumbles As Americans Paid Down Credit Cards After Stimulus Ended
Just as US consumer credit appeared to be normalizing, when it rose by a slightly lower than expected $12.250BN in July (since revised to $14.67), something unexpected happened: according to the latest Fed G.19 statement, in August consumer credit tumbled by $7.2BN, far below expectations of a $14BN increase, and the biggest contraction since May.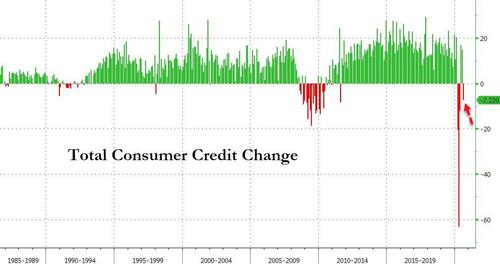 While non-revolving credit posted one more month of relentless growth, it increased by an unexpectedly weak $2.175 billion to a record $3.159 trillion, suggesting that debt-fueled spending on autos slowed drastically.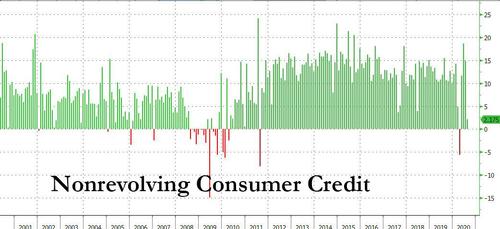 But the big surprise was the latest revolving credit - i.e., credit card - print, which reversed the July jump by $14.7 billion and contracted by a whopping $7.2 billion, the biggest drop since May's $12 billion drop, and brought the total amount of outstanding credit card debt to $985 billion, far below the record $1.099 trillion hit in February.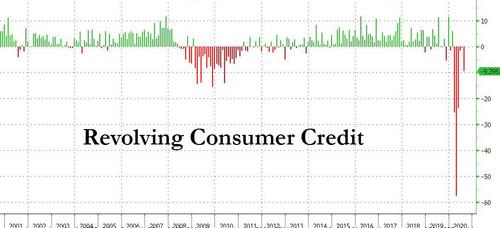 The reversal is a harbinger of more economic pain because it came just as US consumer were aggressively drawing down on their savings, and suggests that US household spending - which traditionally fuels 70% of US GDP - turned surprisingly cautious after the fiscal cliff hit on July 31, when many Americans reversed their previous spending ways and instead resumed paying down their outstanding credit card balances clearly concerned about their future financial state.