---
US Sanctions Hong Kong Chief Executive And Beijing "Puppet" Carrie Lam
Weeks after Secretary of State Mike Pompeo said the US would strip Hong Kong of its "special status" after a controversial national security law imposed by Beijing allegedly robbed the administrative region of its legal autonomy, the White House is reportedly drawing up plans to impose sanctions on Hong Kong chief executive Carrie Lam.
Several mainland officials would also be targeted.
U.S. POISED TO SANCTION HONG KONG CHIEF LAM OVER CRACKDOWN
U.S. ALSO TARGETING CHINESE OFFICIALS OVER HONG KONG CRACKDOWN
*U.S. SANCTION PLANS PROVIDED BY THREE PEOPLE FAMILIAR
The White House move follows the passage of a law by Congress back in June that would target Chinese officials involved in the Hong Kong crackdown. That bill targeted banks that deal with Communist Party officials. The new sanctions being planned by the White House will also target Chinese officials from the mainland.
It's worth noting that the payrolls-induced bump in US stock futures has been almost entirely erased...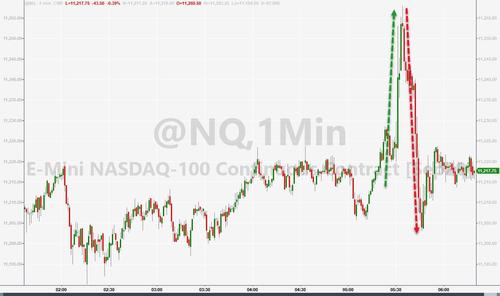 ...and the offshore yuan dropped on the news.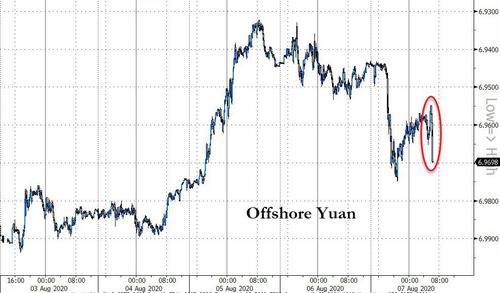 The sanctions will reportedly be imposed on Friday.