---
US Sovereign Risk Nears Record High; Yield Curve Screams Recession As VIXtermination Continues
Today was about the 'good' China data (GDP better than expected, helped by domestic demand), the 'bad' US data (building permits - implicitly forward-looking - much worse than expected), and the ugly (hawkish-ish Fed head Bostik - one more hike and hold for long time, no hint of cuts at all; and St. Louis Fed's Bullard reiterated his call for higher U.S. interest rates to combat inflation, saying he's not worried about a banking crisis and doesn't see a recession taking place anytime soon).
But the big one was the sound & fury beginning to build around the debt ceiling debacle with the T-Bill curve getting a bit wild...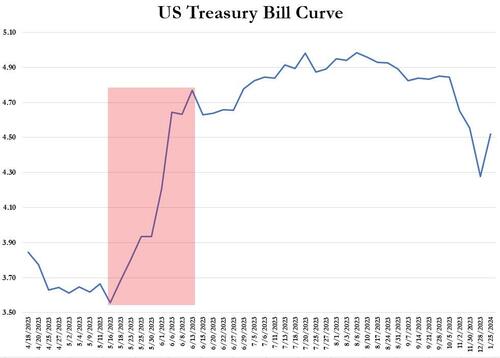 Source: Bloomberg
And the US Sovereign credit risk spread hovering right at record highs...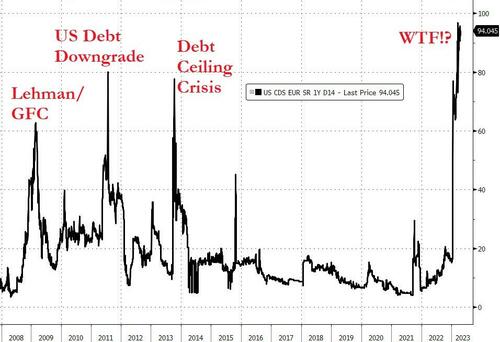 Source: Bloomberg
Given all that VIX tumbled to a 16 handle making fresh lows since Jan '22...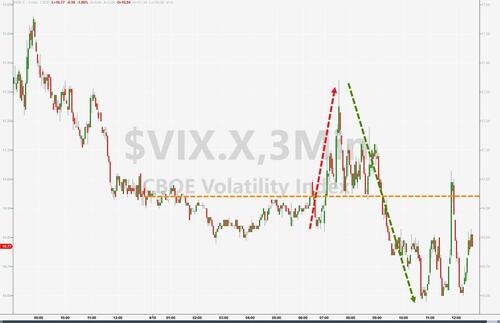 Source: Bloomberg
The yield curve (2s10s) flattened dramatically...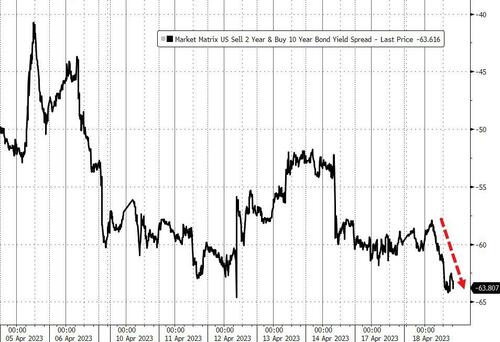 Source: Bloomberg
And stocks pumped and dumped, Small Caps lagged on the day (but are still best from Friday. The Dow, S&P, and Nasdaq all closed unchanged-ish...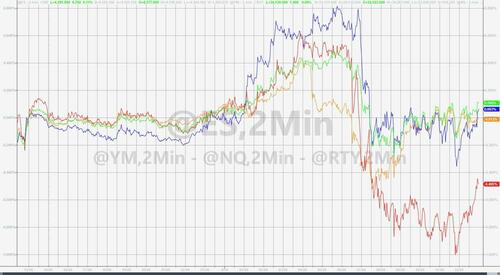 Nasdaq is lagging on the week while Small Caps lead...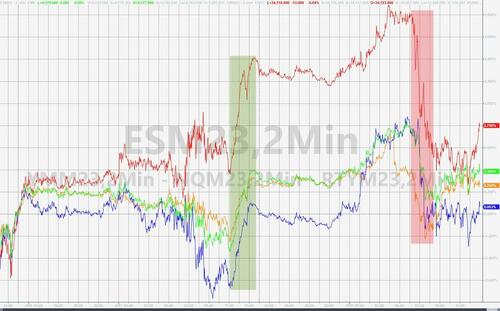 Breadth remains irrelevant...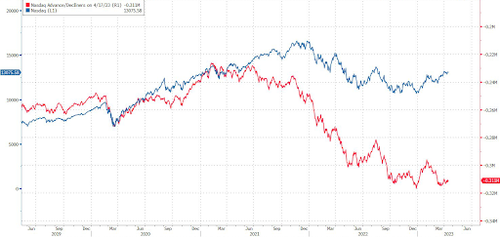 Source: Bloomberg
0DTE put and call traders battled against like yesterday, but unlike yesterday's late-day, today's covering left stocks unmoved...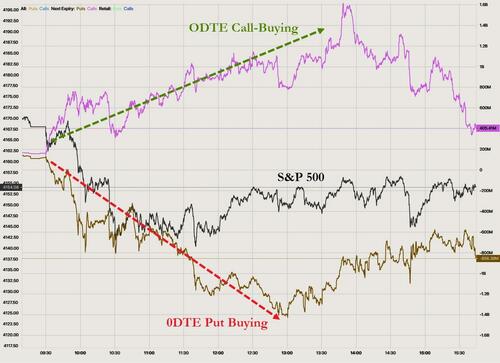 Overall, US Treasuries were mixed today with the short-end underperforming (2Y +1.5bps, 30Y -2.5bps)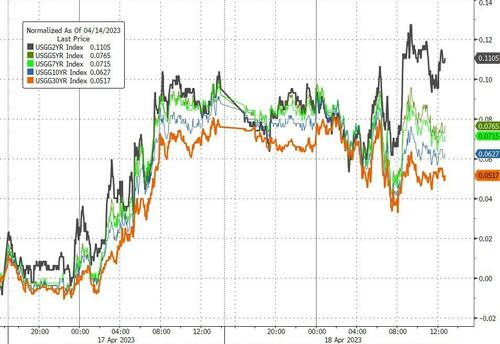 Source: Bloomberg
The odds of a 25bps hike in May held their post-SVB highs at around 88%...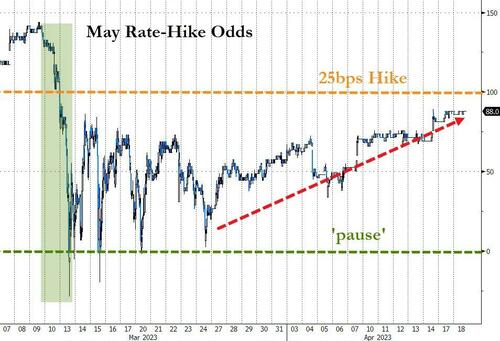 Source: Bloomberg
The Dollar drifted lower
Source: Bloomberg
Bitcoin bounced back above $30,000 today after yesterday's selloff...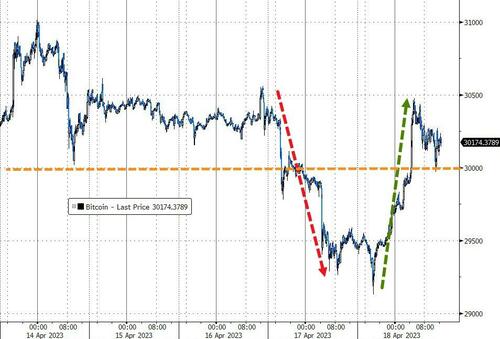 Source: Bloomberg
Gold managed small gains today, after dipping down towards $2000...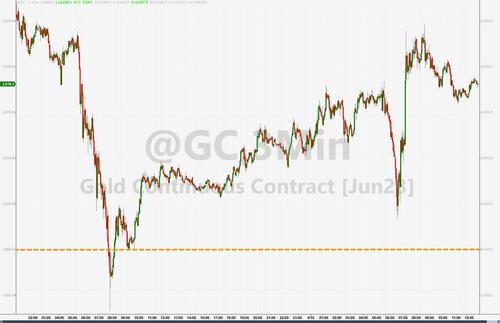 Having found support at $80, WTI bounced back to end the day unchanged ahead of tonight's API data...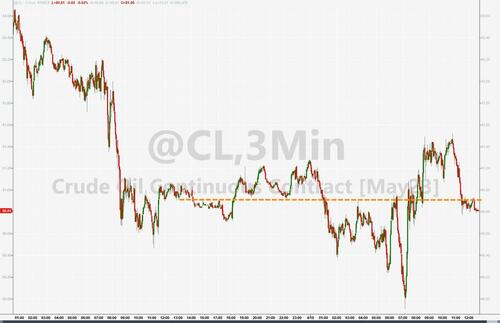 Finally, the NY Fed recession probability model is flashing red...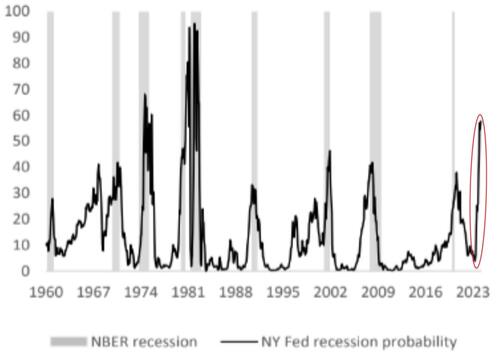 ...and it has never given a false signal at this level.
Loading...