---
Vail Resorts Announces "Bold Price Reset" To Season Passes, Sends Shares Tumbling 
Vail Resorts announced a "bold price reset of its Epic Pass products" that will provide skiers and snowboarders limitless fun at its ski resorts starting at $583, a 20% markdown from the past five years, for the 2021-22 season.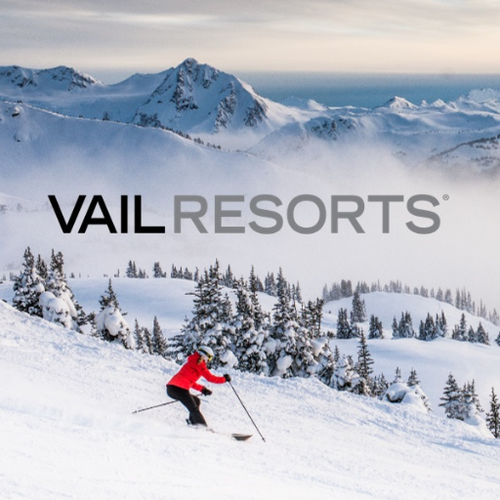 News of the Epic Local Pass now available for $583 (down from $729 last season), and the full Epic Pass priced at $783 (down from $979 last season) sent shares of Vail down more than 8% in premarket.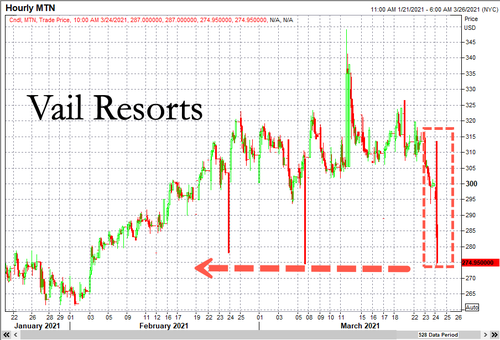 Vail said, "this reset takes these products back to prices last seen during the 2015/16 season." 
The price reduction applies to Vail's entire North American ski resorts portfolio for the 2021/22 winter season. 
"The ski industry, our company and skiers and riders everywhere just navigated the most challenging season we have ever encountered. Because of the growth and loyalty of our pass holders, we were able to ensure this season was a success, with full operations across our 34 North American resorts, even amid a pandemic," said Rob Katz, chairman and chief executive officer of Vail Resorts.
Diving into the fine print, the $583 pass offers access to what Vail Resorts calls its 29 "Local" resorts, including Keystone, Crested Butte, Heavenly, Northstar, Stowe, and Hunter Mountain. For unlimited skiing and snowboarding at the company's entire North American ski resorts portfolio, the highest-tier Epic Pass is selling for $783 (rather than last year's $979, making it 20% cheaper). 
A spokesperson told Bloomberg the strategy is a "price reset" rather than a flash sale or temporary discount. Vail believes the price reduction should drive competition industrywide.
Usually, Vail Resorts' ticket prices rise as the season approaches, but with next season's passes already on sale, it appears the company could be desperate for money.