---
Vail Resorts Season-To-Date Skier Visits Plunge 7.8%
Maybe the consumer is too broke to ski this year? 
A day at Vail Resorts, that is, if you rent skis and purchase a lift ticket, could cost upwards of $300 per day. And that doesn't include lodging! 
All said and done, a heavily indebted consumer, or let's say a broke millennial, could spend upwards of $500 per day on ski rental, lift ticket, and lodging (ex. food expenses). 
A typical visit to Vail isn't just one day but rather a weekend trip. So, the consumer might spend upwards of $1,500 – all charged to their credit cards with an average rate of 17%. 
The consumer has had to make some tough choices at the start of the 2020 ski season – it comes down to debt servicing payments, like student debt, auto loans, and credit cards, or experience a weekend at Vail. The holiday hangover, where consumers loaded up their credit cards with holiday purchases, might be another reason why they can't afford to ski. The exact causes are unknown.  
Vail Resorts reported Friday that the ski season, which started on January 05, was off to a very slow start compared to the beginning of last season.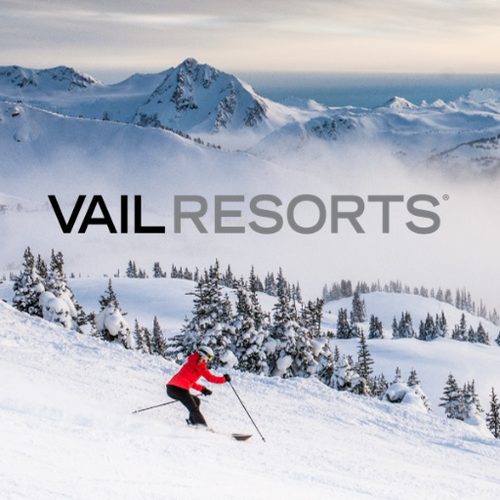 Season-to-date skier visits were down 7.8% compared with the first several weeks of the opening ski season last year. 
The report said season-to-date lift ticket revenue was up 0.40% over the same period. 
Ski school revenue was up 2%, and dining revenue was down 3% over the first several weeks compared to last year.
Retail/rental revenue for North American resorts and ski area store locations was also down 1.8%. 
Commenting on the start of a possible disastrous ski season is Rob Katz, Chief Executive Officer, who said: 
"Relative to the strong conditions in the prior year, the 2019/2020 North American ski season got off to a slower start, impacting both our local and destination guest visitation in the pre-holiday period through December 19, 2019.
"Given the strong conditions last year, the initial guidance for the fiscal year 2020 incorporated the possibility of a slower start to the season."
So if it's a $300 to $500 per day or upwards of $1,500 for the weekend for a Vail trip, does the broke consumer really have that much to spend? So far, the answer to the question at the start of the season is no.