---
Verizon Looks To Dump Unprofitable "Huffington Post" As Traffic Sags
The Huffington Post has already been gutted by several waves of layoffs since the left-leaning digital news aggregator was sold to Verizon as part of a deal to buy the rest of AOL's assets in 2015. Now, the New York Post is reporting that the telecoms giant, which engineered the acquisition as part of a larger content play, is shopping around for a buyer.
But in one of the worst environments for bloated digital media outlets in ages, it appears Verizon is having trouble finding a seller.
To be fair, HuffPo essentially came with the rest of the furniture during Verizon's $4.4 billion acquisition of AOL, a deal that has proven about as disastrous as one might expect.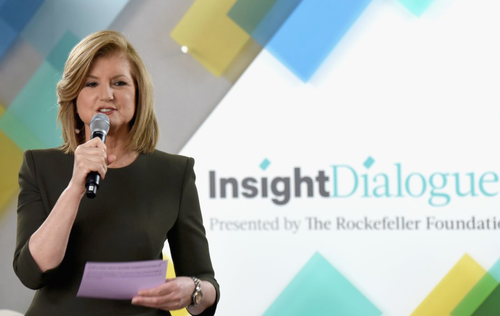 Verizon has pitched the site to several companies, including Thrillist owner Group Nine Media, Rolling Stone published Penske Media, Bustle Digital Media and J2 Global, according to a report in Insider, a rival digital media publication which has itsef created headaches at its owner, German publisher Axel Springer. 
To be fair, Verizon has gotten at least one nibble from Vox. Given the left-leaning editorial direction at Huffpo, it's possible that some synergies might be found.
Unfortunately for HuffPo's remaining employees, part of the sale will likely be based on whether the buyer is willing to take an axe to HuffPo's "enormous" overhead costs. 
Being a "reporter" at the Ariana Huffington-founded website is a notoriously thankless job featuring substandard pay and long hours, with employees essentially at the mercy of Ariana Huffington and her favored inner circle, according to a New York Times expose from a few years back which exposed Huffington's hypocrisy in selling "work-life balance" while exploiting low-paid recent graduates, mostly from the Ivies and other top schools (an unspoken prerequisite for the job is having parents wealthy enough to help out with rent and pocket money, given the abysmal pay, which can be less than $40,000 a year.
Then again, one expert opined to the New York Post that the site is essentially worthless, reasoning that if Verizon can't sell enough ads on the site, then nobody can.
"The brand means nothing anymore and it's ultra partisan," said one unnamed source.