---
Verizon Strikes Deal To Dump Remnants Of AOL & Yahoo To Apollo For $5 Billion
Last week, the first whispers emerged that Verizon was in talks with Apollo to dump its media division, which includes the remnants of Yahoo and AOL, for a pricetag of roughly $5 billion - a tiny fraction of the $300 billion combined valuation for AOL and Yahoo during their prime 20 years ago, as Bloomberg's Tara Lachapelle pointed out in a tweet.
AOL and Yahoo were valued at more than $300 billion two decades ago. Now they may sell for just $5 billion https://t.co/mllZ1hJnc7 via @bopinion $VZ $APO pic.twitter.com/9gP8EKe2fW

— Tara Lachapelle (@taralach) April 29, 2021
After reports piled up over the weekend, Bloomberg and others have has confirmed Monday that a deal had been struck. Reports put the pricetag at $5 billion, then high end of the $4 billion to $5 billion range reported over the weekend.
Verizon Communications Inc. is nearing an agreement to sell its media division to Apollo Global Management Inc., according to people with knowledge of the matter, a move that would jettison once-dominant online brands like AOL and Yahoo!.

A deal for Verizon Media could be announced as soon as Monday, said the people, who asked to not be identified because the matter isn't public. Verizon will keep a stake in the business, they said.

No final decision has been made and discussions could fall through. The assets could fetch as much as $5 billion, Bloomberg News has reported.

Verizon and Apollo declined to comment.
Furthermore, Verizon will maintain its minority stake in the new entity, which will be known as Yahoo.
Verizon already dumped the Huffington Post to Buzzfeed (which proceeded to fire 1/3rd of the site's staff after it failed to hit certain traffic benchmarks) last year, and it has been reportedly searching for a buyer for the rest of its ill-fated media assets for some time. Whatever proceeds it manages to raise from the sale will likely be immediately invested in buying more 5G wireless spectrum as it competes with rival AT&T to dominate the new generation of wireless.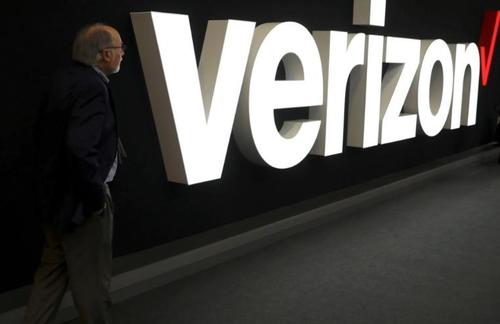 Yahoo and AOL still publish some popular websites, including TechCrunch, Yahoo Finance and Yahoo Sports. Former AOL chief Tim Armstrong convinced Verizon to invest in media, envisioning a "house of brands" under the Verizon aegis. He orchestrated the 2017 purchase of Yahoo for $4.5 billion. Verizon bought AOL in 2015 for $4.4 billion. In 2018, Verizon wrote down the value of the combined division (then named "Oath", though it would later become Verizon Media Group) by $4.6 billion. Armstrong was ousted a few months before the writedown was announced.
Under CEO Hans Vestberg, Verizon agreed to pay $53 billion in March to license wireless airwaves to help expand its 5G network infrastructure. It has also planned to spend another $10 billion over the next few years to upgrade its systems and build more wireless cell towers. The company already carries a mountainous $180 billion in debt, and has been responsible for some of the biggest corporate bond deals in market history.