---
Virgin Orbit Shares Crash On 'Company-Wide Operations Pause' Amid Funding Crunch
Virgin Orbit Holdings Inc. shares crashed in premarket trading on a report that it's "furloughing nearly all its employees and pausing operations for a week" as it searches for an emergency funding lifeline. 
CNBC reported that on Wednesday, executives from Virgin, the satellite launch firm founded by Richard Branson, held a meeting with their staff to discuss the company's uncertain future. The executives informed the employees that those furloughed would not receive any pay but could use their Paid Time Off (PTO). The company will maintain only a skeleton team. 
"Virgin Orbit is initiating a company-wide operational pause, effective March 16, 2023, and anticipates providing an update on go-forward operations in the coming weeks," a Virgin Orbit spokesperson told Bloomberg.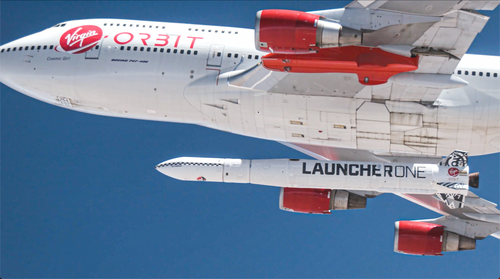 Shares of the company plunged 45% to 55 cents in premarket trading in New York after the late Wednesday announcement. Shares are down more than 90% since peaking at around $10 in 2021. 
During its last earnings announcement, Virgin Orbit disclosed an operating loss of $149 million for the first nine months of 2022, indicating that the company has been burning up its cash reserves. To support its operations, the company has been receiving periodic funding from Virgin Investments Ltd.
Besides a funding crunch, the company was hit with a major setback after a rocket launch failure in January. 
Virgin Orbit CEO Dan Hart withdrew from an appearance on a panel at a space industry conference in Washington, D.C., earlier this week. 
Loading...