---
Walmart Abandons Unprofitable Chicago Stores After Investing "Hundreds Of Millions" In City
After two decades of losses and "hundreds of millions of dollars" invested in Chicago, Walmart is shuttering four unprofitable stores in the metropolitan area, reducing its store footprint by half in the crime-ridden city.  
"The simplest explanation is that collectively our Chicago stores have not been profitable since we opened the first one nearly 17 years ago – these stores lose tens of millions of dollars a year, and their annual losses nearly doubled in just the last five years," Walmart wrote in a press release. 
Indeed, Walmart has soured on Chicago - the Democratic stronghold that went from a once beautiful metro area into an absolute hellhole. According to Walmart, the decision came after considerable investment in the town.
"Over the years, we have tried many different strategies to improve the business performance of these locations, including building smaller stores, localizing product assortment and offering services beyond traditional retail. We have invested hundreds of millions of dollars in the city, including $70 million in the last couple years to upgrade our stores and build two new Walmart Health facilities and a Walmart Academy training center." 
That said, the company hasn't lost all faith in the city but is willing to take a loss with the four remaining stores: 
"The remaining four Chicago stores continue to face the same business difficulties, but we think this decision gives us the best chance to help keep them open and serving the community."
It sure wouldn't be good PR if Walmart left the metro area entirely.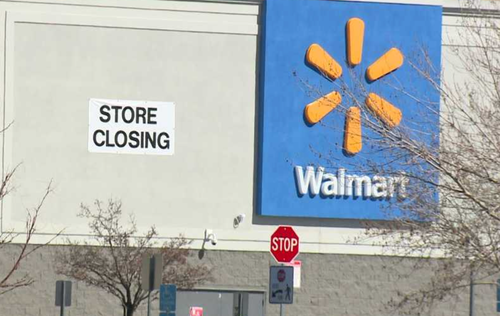 Earlier this year, former Chicago Mayor Lori Lightfoot (D) lost her bid for re-election because of her inability to address the out-of-control crime wave. 
Although Walmart didn't explicitly state why its stores were unprofitable, one can only assume that the city's 'soft-on-crime' policies were a contributing factor, as professional shoplifting rings count Chicago as a top-10 city to hit.
And last month, the retail giant closed its final two stores in Portland due to a retail theft wave. 
In a separate report, Whole Foods in San Francisco closed its flagship store on Tuesday morning because of soaring thefts. 
Walmart and other retailers closing stores not just in Chicago but other big cities is a warning sign for Democratic mayors who can't get crime under control will face an exodus of businesses.
Hours before the announcement, Democrats picked Chicago to host the 2024 Democratic National Convention. 
Walmart said it will close four of its eight stores in Chicago as annual losses have nearly doubled in the past five years to "tens of millions" of dollars per year.

the DNC can rent out one of the empty stores, and also offer discounts on politicians.

— zerohedge (@zerohedge) April 11, 2023
Loading...