---
WeWork CEO Says Company Will Give IPO Another Shot After Anticipated Return To Profitability In 2021
Earlier today, the FT reported on new discovery evidence showing that SoftBank's Masayoshi Son essentially ordered WeWork's CEO to postpone a $3 billion tender offer for shares held by WeWork founder Adam Neumann and a group of early WeWork investors. For months now, WeWork related news has consisted mostly of back-and-forth related to the lawsuit, and musings about how the coronavirus couldn't have arrived at a worse time for the company.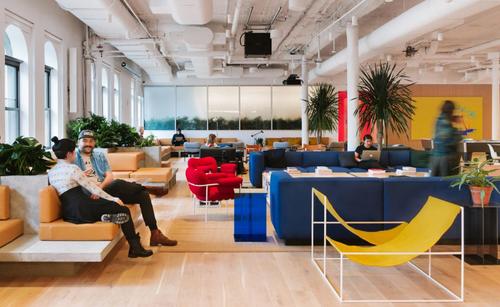 A week ago, Fitch projected that even though WeWork's cash burn rate had been cut by nearly 40% between 2019 and 2020 under the new management team, the ratings agency still downgraded the company, arguing that the virus and its aftermath could threaten the company's ability to continue making debt payments for bonds that are due to be paid back in 2025.
While those bonds have repriced substantially lower over the past year, there's been whispers about SoftBank planning a SPAC, possibly with the intention of giving WeWork another go at it.
Well, in the most telling sign yet that SoftBank founder Masayoshi Son might be coming back to give WeWork another shot, the Telegraph is reporting that WeWork is considering making a second attempt at an IPO in the not-too-distant future as it projects to finally become "profitable" in 2021.
Sandeep Mathrani, who joined the office space rental business in February, told Bloomberg that the business is on track to become profitable next year after it laid off around a third of employees.

"I'm a big believer in one step at a time so let's hit profitable growth first, and we'll then revisit the IPO plan," he said.

Mr Mathrani said the company does not have any plans to lay off more staff, saying that WeWork is "100pc done with rightsizing.

The business saw occupancy rates of 66pc in the first three months of 2020, according to its chief executive. "With the cost cuts that would be where we see cash coming in," he said. "We will get to that level by next year."
To be sure, the Telegraph didn't specify if this "profitability" metric would be net profit, or some kind of "community adjusted" profitability that aims to project how profitable WeWork would have been if it the virus had never hit - or something like that (for more on this topic, see this interview with Berkshire Hathaway's Charlie Munger from earlier this year).
Mathrani also said he's still in contact with his predecessor, despite the ongoing and increasingly acrimonious lawsuit mentioned above. "We chitchat twice a month and the conversation is about the business," Mathrani said. "He wants to know how I'm doing".
Of course, if Neumann loses his lawsuit and gets stuck with his WeWork shares, a miraculous turnaround would be the only way for him to ever that third comma back to his net worth. As of now, the company's executive chairman, Marcelo Claure, is insisting that the business won't go bankrupt.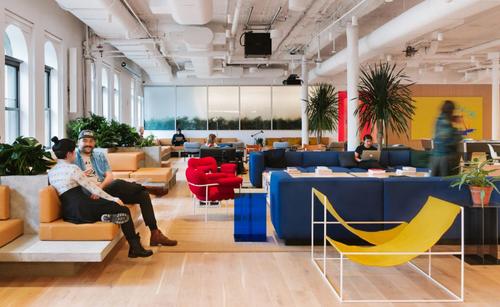 We must admit, the notion of a WeWork comeback sounds pretty unlikely considering the shellacking the company took in the business press. But as the last few years have taught us, anything is possible in this wacky world. Especially if the Fed's money taps are still running when the dust has settled.