---
WeWork Nears Deal With Shaq-Backed SPAC Despite Losing $3.2 Billion Last Year
The fact that potential investors were even taking meetings with the WeWork management team is a sign of just how few suitable takeover opportunities remain in a market that has been saturated by SPACs (following a decade-plus post-crisis bull run where rock-bottom interest rates and oodles of free money ensured that VCs and private equity titans like Apollo have already picked the bones). But now the troubled office-space rental company, which has been shouting into the void about a management-led turnaround strategy, has just offered some more details into just how desperate SPAC management is to close a deal.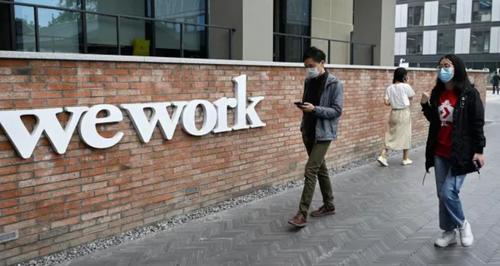 Just look at how many SPACs have launched over the past 16 months. And the average deal size has increased since the start of the year..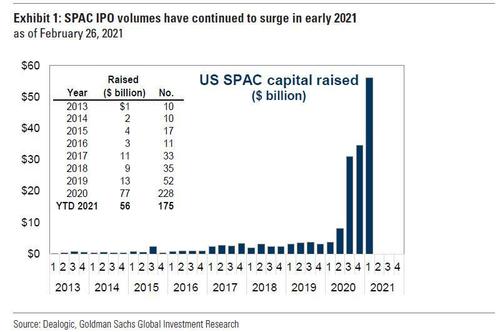 ...as SPACs increasingly seek to merger with larger targets.
We first heard that WeWork management was looking to try and hitch a ride on the SPAC boom (incidentally, the news hit around the same time that SoftBank reportedly was considering launching its "Vision Fund 2" as a SPAC) last fall. Then in January, it was reported that the company was in talks with not one, but several, teams of potential suitors.
Well, fast forward a couple of months, and those eager suitors have apparently gotten a peak at WeWork's finances, and they're about as bad as can be expected. According to the FT, the company lost $3.2 billion last year, which ironically was an improvement over the prior (non-COVID-plagued) year 2019. Still, WeWork is pitching for $1 billion in new investment along with the stock-market listing that has long eluded it (as a reminder, the IPO was shelved in 2019 after the company saw its private valuation slide from nearly $50 billion to less than $10 billion in a matter of weeks).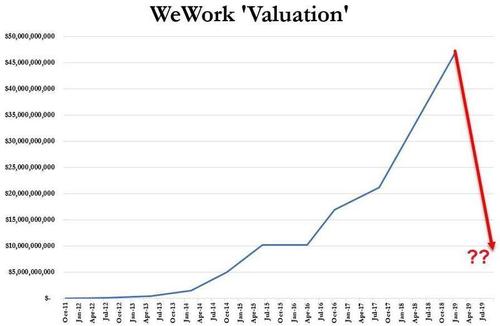 In one encouraging sign, the improvement in WeWork's losses during the plague year resulted from the company slashing operating expenses from $2.2 billion to just $49MM. However, we're not certain how encouraging that number actually is, considering that WeWork would almost certainly need to ramp up spending once clients start returning to its offices. According to the company's "Project Windmill", WeWork is hoping to go public at a valuation of $9BN.
But more interesting than the numbers is the identity of WeWork's suitor. The FT reports that BowX Acquisition Corp, which raised more than $420MM back in August, is one of the SPACs interested in acquiring WeWork as its target. Basketball legend Shaquille O'Neal is a BowX advisor, one of a multitude of celebrities who have glomed onto the craze. WeWork and BowX hope to obtain the additional $1BN WeWork is hoping to raise by lining up institutional investors (a common maneuver employed by SPACs, most of which recruit institutional capital to supplement the money they have raised from investors).
While the $9 billion valuation that WeWork is pitching is much reduced from the astronomical figure it succeeded in achieving (thanks largely to SoftBank), some things about WeWork never change. 
WeWork is once again pitching itself to investors not as a conventional bricks and mortar landlord but as a high-tech platform, as it did in 2019. The documents seen by the FT describe the business as a "worldwide property technology platform" and an "asset light platform for managing and orchestrating flexible space".
Still, the FT notes that some investors are skeptical of WeWork and its projections.
Projections in the documents include a fast rebound in occupancy to 90 per cent - well above WeWork's pre-pandemic level - by the end of 2022 and adjusted earnings before interest, taxes, depreciation and amortisation of $485m next year.

One investor pitched on the WeWork deal cast doubt on the company's projections, which also forecast that revenues would climb from $3.2bn last year to $7bn by 2024. 
And we don't blame them. The notion that WeWork's occupancy rates will top 90% by the end of next year seems unlikely, since freelancers and upstart companies can save more money by simply continuing to work from home.
But at the end of the day, that probably doesn't matter many of the people negotiating with WeWork. SPACs have two years to get a deal done, or face the prospect of returning money to investors. Once the money is raised, the SPAC's sponsors can cash out.
Which means the most critical factor driving SPAC deal flow is the availability of eager dupes, not the availability of compelling opportunities.