---
"Woke" Asset Managers Stung By Silicon Valley Bank's ESG Appeal
Never before has it been clearer how useless ESG investing has become than in the case of Silicon Valley Bank. The bank, which donated to Black Lives Matter causes and frequently touted its virtuous diversity and equity policies, has blown a hole directly through "woke" capital allocators who sought it out for this appeal.
...as opposed to...you know...the quality of the bank's assets and its ability to generate cash. 
"Hundreds" of ESG managers have been stung by the Silicon Valley Bank collapse, Bloomberg has reported. A new report says that "915 funds registered under European Union regulations as either 'promoting' ESG or declaring it as their 'objective' had exposure" to the bank. 
The bank "tick[ed] several boxes" for these managers, including a low carbon footprint. However, the "G" in ESG - which stands for governance - seemed to take a back seat to the "E" and the "S". 
Sasja Beslik, a sustainable finance veteran who's now the chief investment officer at NextGen ESG told Bloomberg: "There are a lot of lazy asset managers taking ESG scores for granted. The bank's failure was a sign that managers who go "all in on carbon are not necessarily managing other risks."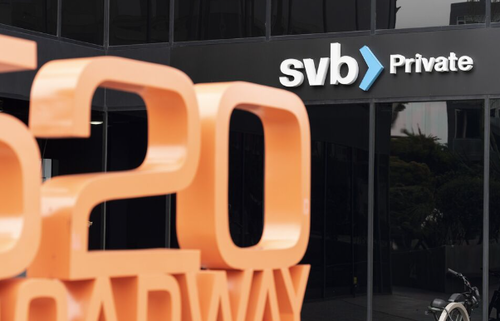 Former senior banker at HSBC Rebecca Self said that focusing on just one component of the ESG moniker was the problem. But Rebecca - what ever happened to good ole' 'investing for returns', we have to ask?
Now, SVB's lack of a chief risk officer is being scrutinized by the Federal Reserve and other regulators tasked with performing a post-mortem on the bank and its shareholders. The bank's former CRO was Laura Izurieta, Bloomberg wrote, who was replaced by CRO Kim Olson in late 2022. 
Shivaram Rajgopal, an accounting professor at Columbia University's business school, added: "People worry about 'G' only in a crisis, no one talks about 'G' when stock prices are going up."
"Get the 'G' wrong and it undermines everything else," said Paul Clements-Hunt, who helped coin the ESG term back in 2004. Amundi SA, the asset management arm of BNP Paribas SA and BlackRock Inc. all had exposure to SVB due to its ESG appeal. 
Clements-Hunt concluded: "For SVB to get a high overall ESG rating based on its tech and clean-tech focus without deep consideration of 'G' is just poor analysis."
Hong Kong based asset manager Alp Ercil added that there was "a massive governance issue". Ercil concluded: "And it's going to be a huge case study that hopefully Wharton will write on the 'G' component of ESG."
We won't hold our breath waiting for that...
Loading...