---
"This Is Worse Than Lehman"
While the size of the decline overall is not as bad as during the great financial crisis, the velocity of the moves are unprecedented.
The last four days have seen the equal-weight S&P crash 18% - that is faster than at any time during the Lehman crisis...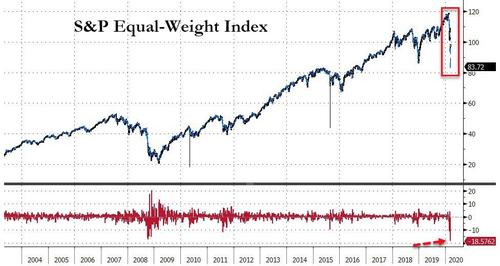 Source: Bloomberg
And while VIX closed at its highest since Oct 2008, the velocity of this move - a 33 vol spike in 4 days - is unprecedented...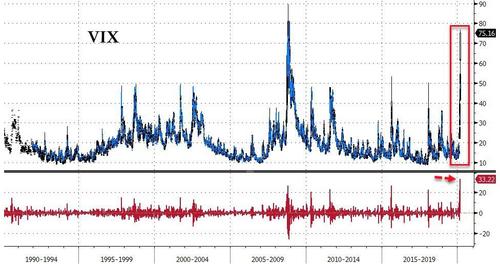 Source: Bloomberg
And finally, HY credit spreads (HY CDX) has exploded in the last 4 days, jumping 170bps - the biggest jump since Lehman (and the biggest percentage spread decompression ever)...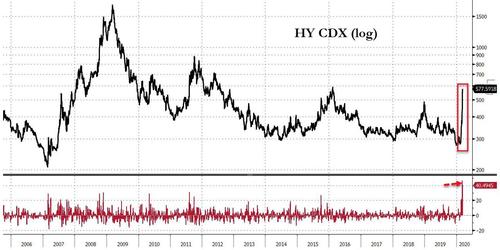 Source: Bloomberg
So - even with $4 trillion of cumulative liquidity from The Fed, this is "worse than Lehman!"