---
WTF!? Stocks Explode Higher At US Cash Market Open
Well that just happened... Buy Mortimer, buy!
The Dow, S&P, Russell 2000 all spiked dramatically at the US cash open (Nasdaq did not initially then decided to join the momo party because, well, someone must know something right?)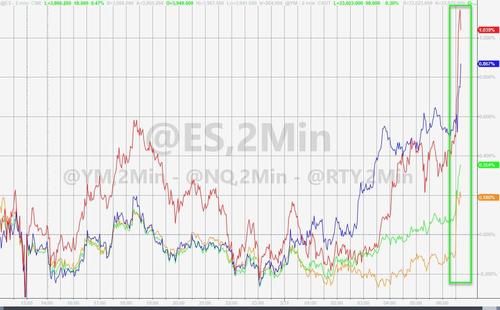 So much for the massive JPM-predicted forced month-end selling!?
No move in bonds or the dollar at all, but gold did pop a little...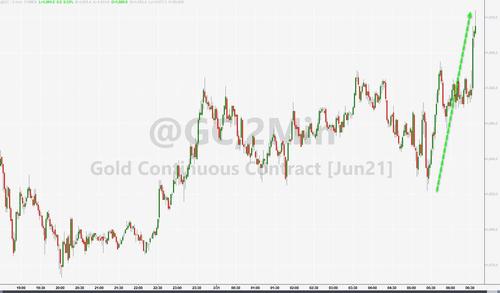 And so is bitcoin...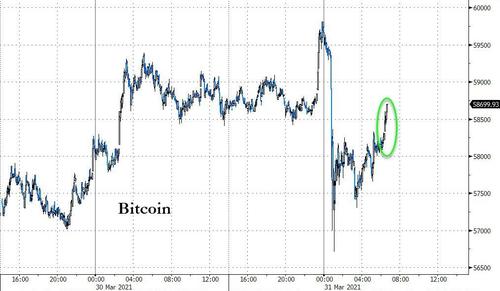 Don't even both to rationalize this muppetry (did stocks just realize - at the US cash open - that Biden was aboutto unveil a $2tn infra bill... that has been discussed for at least a week?).